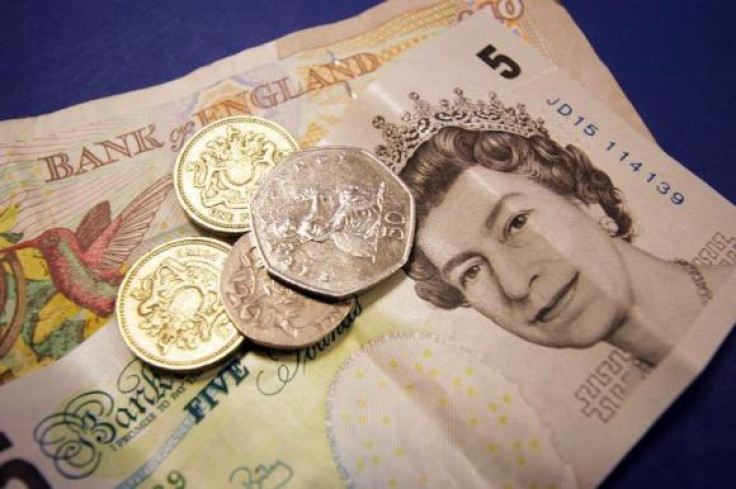 The Sterling gained against the dollar and the Japanese yen on Wednesday as the mortgage approvals data by the British Bankers' Association (BBA) showed banks have approved more loans than expected in February while dovish comments by Fed's Charles Evans weakened the dollar.
However, the BBA data failed to prevent the Sterling from falling to a new one-month low against the euro as the impact of positive German Ifo outperformed the UK data.
As per the CES Ifo survey for March, Germany's Expectations Index has increased to 103.9 from 102.5, beating analysts' forecast of 103.0. The Business Climate index jumped to 107.9 from 106.8 better than the consensus of 107.3. The Current Assessment index rose to 112.0 from 111.3, in line with expectations.
As per the BBA data, UK's banks approved 37,300 loans in the second month of this year, up from 36,500 approvals in January and beating market expectations of 36,900.
GBP/JPY edged higher to 178.25 from 177.83 and GBP/USD rose to 1.4912 from 1.4849. EUR/GBP jumped to 0.7386, its highest since 23 February, up from the previous close of 0.7358.
Meanwhile, remarks by a senior Federal Reserve official aided the dollar selloff vs majors. Chicago Fed's president Charles Evans said on Wednesday that he saw no immediate trigger for a rate hike as low inflation would make a rate hike this year risky.
"I see no compelling reason for us to be in a hurry to tighten financial conditions until then," Evans said in remarks prepared for delivery to the Official Monetary and Financial Institutions Forum in London. He added that 5% is the unemployment rate that he sees sustainable against the 5.5% where it is currently at.
Also, the market consensus for the US durable goods orders data later in the day is a dovish one. The headline growth rate has been forecast to have eased to 0.4% in February from 2.8% growth in January. Ex transportation, the orders growth could have been steady at 0.3%, as per the poll forecasts.
If data come in line with expectations, then the southward reversal in EUR/USD will soon come to an end and the pair will turn north and hit new highs in the coming days.
In that case, the levels to watch out for are 1.1097, 1.1270 ahead of 1.1535. On the downside, 1.0860 and 1.0650 are the levels to watch ahead of a retest of the 13 March multi-year trough.
For the UK, the next important data point is the February retail sales figures due on Thursday. The headline sales growth is forecast to have eased to 4.7% year-on-year from 5.4% at the start of the year.