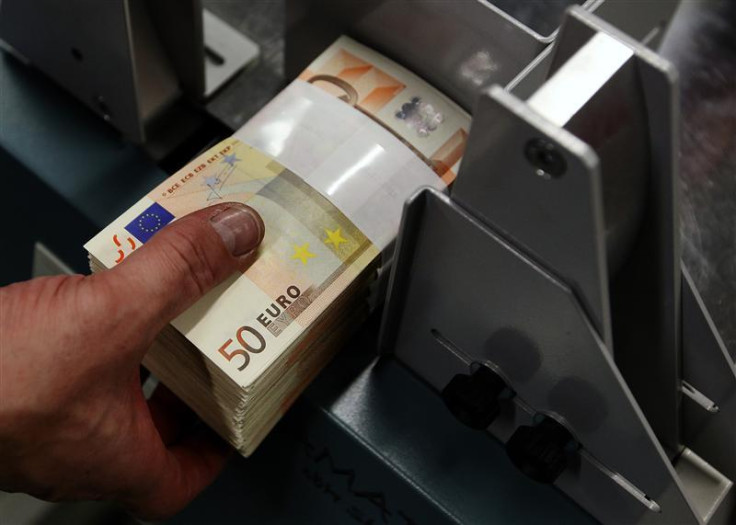 Euro traded slightly weaker on Wednesday in Asia, moving off the highs fetched after Tuesday's better than expected PMI numbers, as the quicker than expected US inflation later in the previous day arrested the dollar selloff.
The market is now waiting for the German IFO data for March ahead of the US durable goods data for February. France's business climate indicator, Spanish producer price index and Italian trade balance for February are the other data points due in the European session.
EUR/USD slipped to 1.0900 from Tuesday's close of 1.0924, further distancing from the previous session's 18-day high of 1.1030. However, the pair is still up 4% from the 12-year low of 1.0462 touched on 13 March.
Against the pound, the euro had rallied to a one-month high of 0.7374 on Tuesday, also aided by worse than expected UK inflation numbers, but the EUR/GBP cross has slipped to 0.7345 on Wednesday. The previous session had ended at 0.7358.
The German IFO indices released by the CESIfo Munich are closely watched for the current business conditions as well as the future outlook for the next six months.
Consensus for the March release is for an increase in the Expectations Index to 103.0 from 102.5 in February. Forecasters also predict the Business Climate index to rise to 107.3 from 106.8 and the Current Assessment index to move up to 112.0 from 111.3. The data will be out at 9am GMT.
However, the market consensus for the US data later in the day is a dovish one. The headline durable goods orders growth has been forecast to have eased to 0.4% in February from 2.8% growth in January. Ex transportation, the orders growth could have been steady at 0.3%, as per the poll forecasts.
If the data come in line with expectations, then the slight southward reversal in EUR/USD will soon end and the pair will continue upward to new highs later in the day.
In that case, the levels to watch out for are 1.1097, 1.1270 ahead of 1.1535. On the downside, 1.0860 and 1.0650 are the levels to watch ahead of a retest of the 13 March multi-year trough.