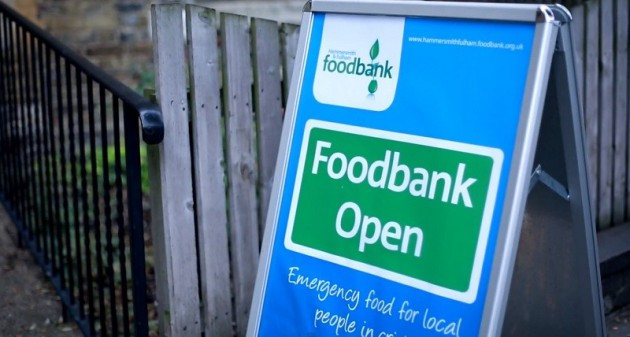 MPs have launched an inquiry into hunger and food poverty in the UK after the use of food banks dramatically increased.
The government's Poverty tsar Frank Field will chair the All-Party Parliamentary Inquiry with the Bishop of Truro Tim Thornton.
The group will probe the underlying causes that are driving the rising demand for food aid in the country, and to pose key questions to each of the political parties in the run-up to the next general election about how they will respond to these trends.
The launch comes after food bank charity The Trussell Trust revealed that 614,000 people used emergency food parcels in the first half of 2013/14 – a sharp increase compared to 350,000 in 2012/13.
The inquiry is due to report its findings in December, but Field rejected the suggestion that the investigation would not have enough time.
"We could go on for years, but the truth is are we actually going to be able to, within this space of time, come up with some really good analysis and proposals based on that analysis for the political parties. I believe that's possible," the Labour MP told IBTimes UK.
"The idea that we should settle down to a nice leisurely inquiry of two or three years isn't on the cards."
When asked if he thought Labour, the Conservatives and the Liberal Democrats would adopt any the report's proposals before the election, the former Minister for Welfare Reform said if the investigation was "good enough, they'll have to listen – whether they want to or not".
The inquiry team will be attending a research summit in Parliament on 9 April before publishing its final terms of reference and call for evidence.
Its first regional session will take place in Birkenhead on 23 May.