Premier League clubs have agreed in principle to tighter financial restrictions from the start of the 2013/14 season.
From next season, clubs could face a points deduction should they make a loss in excess of £105m over a three-year period, while restrictions have been placed on the amount of Premier League prize and television money available to increase current wage bill costs.
Clubs are permitted to increase the wage bill by £4m in the first season, £8m for the 2014/15 campaign, and £12m for the 2015/16 season. This move comes after Premier League television rights increased by 70% last year, with clubs set to benefit significantly.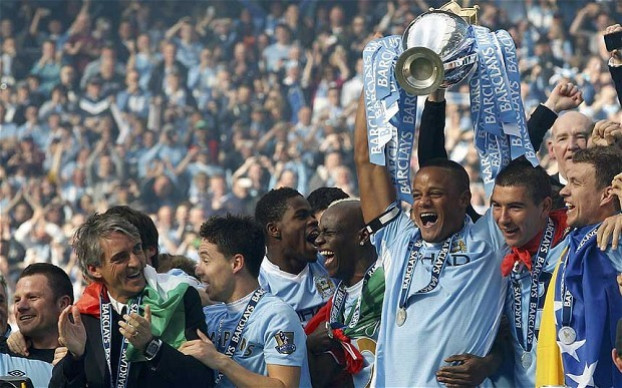 "Over the past decade the Premier League has enjoyed unprecedented growth driven by the performance of the clubs and the strength of the competition," Premier League chief executive Richard Scudamore said.
"With that growth challenges have presented themselves, and it is of great credit to the clubs that they have always been alive to these challenges and adopted the appropriate governance measures when necessary.
"The Rule Book has been enhanced over recent years with the introduction of, for example, the Owners' and Directors' Test, Future Financial Information, Means and Abilities Test, HMRC Quarterly Reporting and Directors' Reports.
"The clubs have voted in principle for new Financial Regulations that will further benefit the sustainable running of their businesses, while allowing secure owner investment, as well as enhance the reputation of the Premier League as an organisation that takes its responsibilities in the governance arena seriously.
"I would like to thank the clubs for the time, effort and thought that they have applied throughout this process and the attention they have applied to helping secure the continued success and health of Premier League football both on and off the pitch."
The rules mirror those adopted by Uefa, which will punish clubs who exceed a loss of £35m over a three-year period, with sanctions such as withholding prize money and exclusion from European competition among the potential penalties.
After 13 of the 20 top flight sides agreed to the regulations, the Premier League want to hand out serious punishments for clubs found guilty of breaking the rules.
"As with all things in our rulebook, you will subject to a disciplinary commission," Scudamore added. "The clubs understand that if people break the £105m we will looking for the top-end ultimate sanction range - points deduction.
"Normally we stay silent on sanctions as the commission has a free range, but clearly if there is a material breach of that rule we will be asking the commission to consider top-end sanctions."
Those found in breach of the rules will in future have to provide the Premier League with information concerning their prospective finances for the next three years and evidence owners can match the costs.