Dutch prime minister Mark Rutte is celebrating victory in his country's parliamentary elections after his centre-right VVD party beat Geert Wilders' anti-immigration and anti-EU Freedom Party.
With more than 93.3% of the votes counted, the VVD had clinched 33 out of the 150 seats on offer. This is a loss of eight seats from the previous parliament.
Wilders's Freedom Party or PVV managed to get 20 seats, raising the number of seats held from the last parliament by five. The Christian Democratic Appeal (CDA) and the liberal Democrats 66 (D66) each managed to win 19 seats each.
The Green-Left party secured the most gains from the previous parliament, having secured 14 seats, from only 4 seats previously.
The Labour Party (PvdA) the junior party in the governing coalition however suffered a massive loss, securing only 9 seats, having lost 29 constituencies.
The Dutch news agency ANP said that the final results will only be available either later Thursday or Friday. This is because large municipalities like Amsterdam, The Hague and Utrecht are not expected to finish their vote count until much later.
Rutte, who is now set for a third term as prime minister said: "The Netherlands said 'Whoa! To the wrong kind of populism. We want to stick to the course we have - safe and stable and prosperous."
Although Rudd's party is now in "an exceptionally comfortable position as leader", Dutch daily NRC noted that VVD had lost a quarter of its support.
"What is clear is that governing does not pay. The outgoing government presented a dream budget this year: what should have gone up went up, what should have come down came down ... And still voters punished the outgoing coalition severely," the newspaper said, adding that for voters, politics is not just about the economy.
It pointed out that The Netherlands is currently one of the best performing countries in the EU.
Reaction from Europe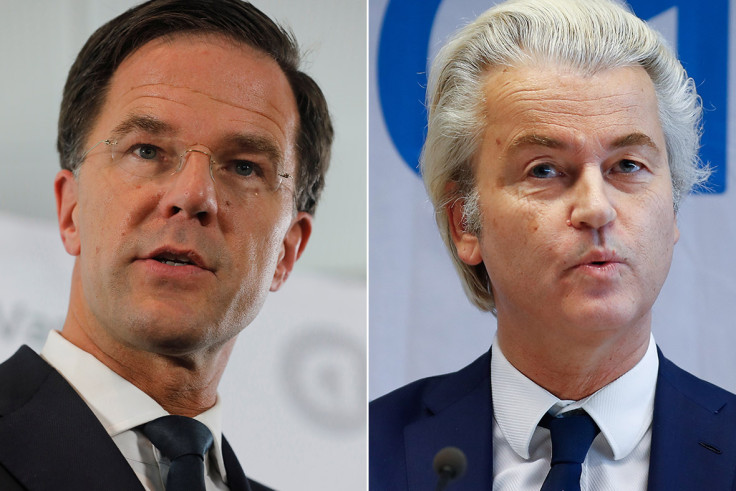 French President Francois Hollande said Rutte had won a "clear victory against extremism."
German Chancellor Angela Merkel's chief of staff Peter Altmaier tweeted: "The Netherlands, oh the Netherlands you are a champion! Congratulations on this great result!
Martin Schulz, former president of the European Parliament expressed relief that Wilders' party had lost the elections. "We must continue to fight for an open and free Europe," he said on Twitter.
The elections in Netherlands has been closely watched globally as an indication on how populist parties may fare in upcoming elections in other EU countries.
In France, voters will get to choose a new president in April while Germany is due to hold a general election in September.
It is not over, warns Wilders
Despite losing out, Wilders has warned that it is not over. He said Rutte "has not seen the last of me.
"It's not the 30 seats I hoped for but we gained seats. This patriotic spring will happen."
The VVW party will have to seek coalition partners to form the next government as parliamentary seats are allocated in exact proportion to a party's vote share.