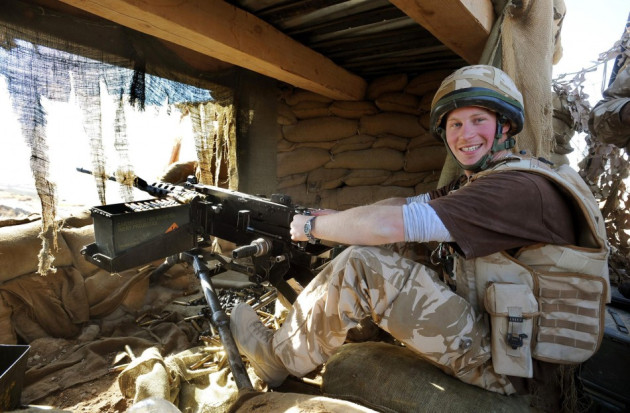 A Taliban commander has said that Prince Harry was lucky not to be captured or killed by "holy warriors" while the prince was on his tour of duty in Afghanistan.
The fourth in line to the UK throne did two tours of duty on the front line of the battle between Nato forces and rebels.
Pounding the Taliban from land and air made the prince the top target for Mujahideen fighters who mounted repeated attempts to get him, said veteran commander Qari Nasrullah.
In an interview with the Mirror, he said: "There were many plans to capture him but - maybe it was his good luck - he managed to escape.
"When your prince came here and flew his Apache helicopter and bombarded the Mujahideen [holy warriors] it meant that our fighters did not exactly have a soft spot for him.
"As far as the Mujahideen were concerned he was just an ordinary soldier who was fighting for America. This is how we view him. He may well be a prince in Britain but to us he is merely a common soldier."
Harry fought alongside comrades in the Afghan war as an infantryman in 2008 and again last year in the Army Air Corps. The conflicted has lasted 12 years and cost the lives of 3,274 coalition soldiers - including 444 Britons.
Nasrullah showed no remorse for the death toll and blamed western forces for setting foot in the country, following the 9/11 attack on the Twin Towers in 2001.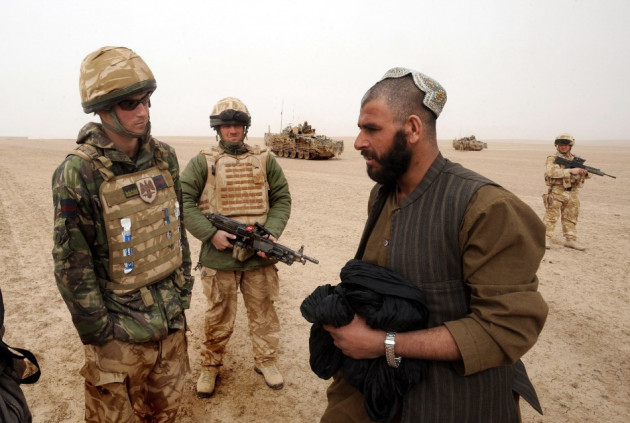 "Regarding your soldiers' death toll, when they travel that far to fight a war they are definitely not going to be presented with flowers and there will be deaths for sure.
"And if I say I am sorry for this just to make you happy... then that would be wrong. Thousands of our men have been martyred and as for your soldiers, we did not go after them to other countries.
"They came to our country and they have been torturing us and have sabotaged our government."
The Taliban veteran said innocent Afghanis had suffered at the hands of Coalition forces. "How many children are there who suffered from NATO air strikes and how many marriage ceremonies were bombarded. Why don't you British people take notice of that?" he said.
Britain is scaling back its presence in Afghanistan to around 5,200 by the end of this year. The eventual withdrawal of foreign troops will lead to victory for the Taliban, insisted fanatical commander Nasrullah.
"We will be victorious. Once foreign forces have been exiled we foresee success. God willing, when Nato leaves it will be as it was before... the Islamic Emirates of Afghanistan."