Prince Harry Snorting Cocaine Joke: BBC in Hot Water Over Have I Got News For You Gaffe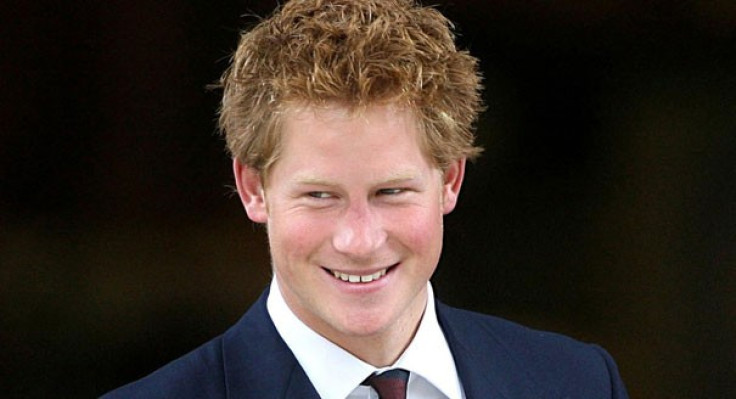 The BBC is at the centre of a media storm after comedian Jo Brand told a joke about Prince Harry snorting cocaine on Have I Got News For You.
During a recent episode of the satirical programme, Brand said: "George's godparents include Hugh van Cutsem - I presume that's a nickname as in Hugh van cuts 'em and Harry then snorts 'em."
Comedian Paul Merton responded to the quip by staring at the guest presenter and a stunned Ian Hislop asked: 'Have we lost the lawyers?'
Defence Minister Anna Soubry accused the broadcaster of defaming the royal and branded the joke as a 'cheap shot'.
"Jo Brand should not have stooped to that level and both she and the BBC should apologise," Soubry told the Sunday Telegraph.
"It is a really cheap shot at somebody who has no right of reply and they know will not sue for libel."
Former head of the Army Lord Dannatt told a Sunday newspaper: "It might have been said as a joke but the suggestion is outrageous. It is a very unfortunate joke to make and most inappropriate."
Critics also attacked the corporation for incorrectly naming Hugh van Cutsem as Prince George's godfather. Hugh, a long-time friend of Prince Charles from Cambridge University, died in September.
The Beeb has since defenced the 'tongue-in-cheek' comment.
"Have I Got News For You is a satirical news quiz and the audience is used to the often irreverent humour," a spokesperson said.
"This was clearly a tongue-in-cheek comment."
Brand also refused to apologise for a line that she did not write.
"I thought it was funny. I don't really understand what the fuss is about. I am not going to apologise. I didn't write it but I did say it so I am culpable in some way."
© Copyright IBTimes 2023. All rights reserved.