Prince William talks about life with his new son, the little 'rascal', Prince George. He also talks about his passion for conservation and Africa after deciding recently to swap military life for family life and end his seven-year stint in the Armed Forces.
In his first major documentary to be broadcast on ITV titled: Prince William's Passion: New Father, New Hope, to be screened on 15 September, the Duke of Cambridge reveals his feelings for his new family and relives facing the world's media for the first time at St Mary's Paddington Hospital with his wife Kate Middleton and Prince George.
He said: "I think more shock and dauntingness [sic] was the feeling I felt, but it was, I think I was on such a high anyway, and so was Catherine about George that really we were happy to show him off to whoever wanted to see him. As any new parent knows, you're only too happy to show off your new child and, you know, proclaim that he is the best looking or the best everything."
He confessed he had practised opening the car door with a baby basket so that when he finally had to put his first child in the car everything went without any hiccup. "Believe me, it wasn't my first time. And I know there's been speculation about that. I had to practice, I really did. I was terrified that I was going to do some, you know, it was going to fall off or the door wasn't going to close properly. So, I had actually practiced with that seat, but only once before."
William later drove his wife and son home from the hospital, signalling a more relaxed and unfussy approach to life as a royal. He puts his taking charge down to being single-minded and not about wanting to modernise the monarchy. "I'm just doing it the way I know this, you know, if it's the right way then brilliant, if it's not, if it's the wrong way then I'll try to do it better. I'm reasonably headstrong about what I believe in, and what I go for, and I've got fantastic people around me who give me great support and advice."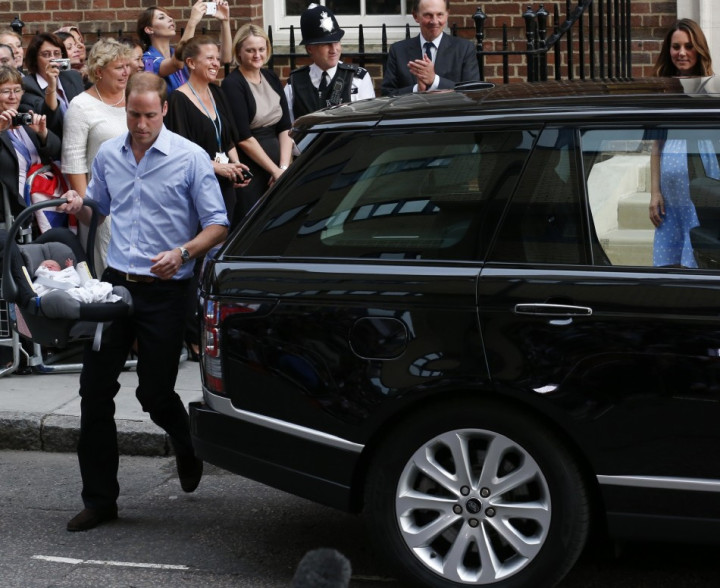 "Where I can be I am as independent as I want to be," he says. "There are times when you can't do it yourself and the system takes over or it's appropriate to do things differently. But I think driving my son and my wife away from hospital was really important to me. And I don't like fuss, so it's much easier to just do it yourself."
Speaking from a walled garden inside Kensington Palace which resembled one in which he had had his first photo-call as a toddler, he said his son reminded him of when he had been a little boy and of his brother Harry.
"He's a little bit of a rascal, put it that way. So he either reminds me of my brother or me when I was younger. I'm not sure. But he's doing very well at the moment. He's, he does like to keep having his nappy changed."
He also carried out the first nappy change and credits his wife for doing a fantastic job. "A badge of honour, exactly. I wasn't allowed to get away with that. I had every midwife staring at me, going "You do it. You do it. But he's growing quite quickly actually. He's a little fighter. He kind of, he wriggles around quite a lot. And he doesn't want to go to sleep that much, which is a little bit of a problem."
He also spoke of the profound effect becoming a father has had on him. "I think the last few weeks for me have been just a very different emotional experience. Something I never thought I would feel myself. And I find, again it's only been a short period, but a lot of things affect me differently now."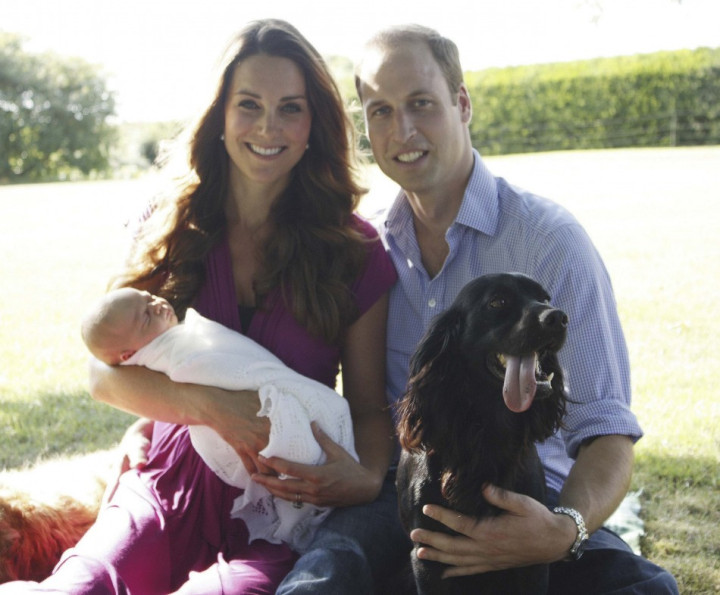 In the documentary he also talks about his hopes that his son will embrace his love of Africa and animals. William reveals he wants George to experience the wonder of Africa, much as he did as a child with his father, Prince Charles.
"I'll have toy elephants and rhinos around the room," he jokes. "We'll cover it in lots of bushes and things like that, make him grow up as if he's in the bush." He is patron of Tusk Trust, a UK charity that funds African conservation projects.
Only recently, he and Kate made a return to the public spotlight appearing as guests of honour at the inaugural Tusk Conservation Awards at the Royal Society. William reveals that Africa has played a big part in his life on the continent and it was in a remote Kenyan lodge where he was spending his gap year that he proposed to Kate in 2010.
Watch Prince Williams's Passion on 15 September, 6pm, ITV