With just days to the 20-year anniversary of the deaths of Princess Diana and Dodi al-Fayed, VIP chafferer Karim Kazi finds himself overwhelmed with anguish and regret because he knows the limo they were travelling was "an ­accident waiting to happen".
Speaking to the Mirror, the former Paris Ritz driver says that he is still haunted by the death of the Princess of Wales in a Paris car crash because he knows it could have been prevented had his bosses heeded his warnings that the Mercedes S-280 was prone to "losing control" at speed.
Recalling the moment he was informed that his nightmare had become a reality he said: "I got a call in the early hours from a prince in Oman I had driven before when he was staying at the Ritz.
"He was worried I might have been involved. When I heard, it was devastating, devastating for everyone."
Having driven the vehicle on many occasions to ferry guests to and from the famed hotel, he complained to his bosses that the limousine was unpredictable and dangerous "The car's steering was not safe. I started pointing out faults with the Mercedes in early 1997 before Diana died. For me, it was a car that did not work very well."
But his warnings fell on death ears and the night of 31 August 1997, Diana and Dodi and their drunken driver Henri Paul, were killed in a car crash in the Pont de l'Alma road tunnel in Paris as Paul tried to flee the paparazzi. Only Diana's bodyguard Trevor Rees-Jones, who was the only one wearing a seatbelt survived.
Kazi added: "If it had been my choice, I'd never have let Princess Diana near that car. It had become unpredictable."
"I'm a very safe driver who is experienced at driving cars very fast. This one had trouble sticking to the road. It was a very bad car to drive all the time.
"There was something very wrong with it. When the car sped up, it would lose control. There was no dynamic control, it was certainly risky if driven at more than 60km/h (37mph).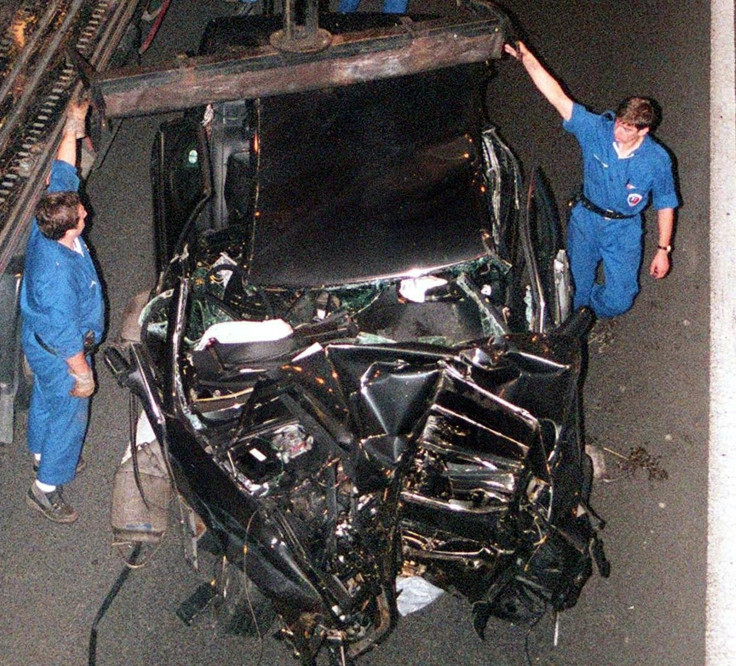 During the inquest, it was revealed that car was brought by the Ritz a year before the accident for £40,000, half its value when new. It rolled in a 100mph crash and had been written off by the insurance company.
Jean Francois Musa said that he claimed he had been led to believe the car belonged previously to a senior executive at Mercedes.
Paul, who was also on anti-depressants, was blamed for the "unlawful killing" caused by his "gross negligence" but Kazi says he was used as a scapegoat.
"It was a doomed car," Kazi, now 47, said. "To blame Henri Paul for drink-driving and for taking anti-depressants was an easy way out.
"It was just part of a search for the culprit. More questions should have been asked of those who repaired the car.
"There is no doubt in mind the faulty car had far more to do with her death than had been made out."
Kazi claims he told French investigators of concerns over the car's mechanics when he was interviewed with other Ritz drivers but his comments were never followed up by French or British authorities.
"Looking back, of course, I would like to have seen action taken, and ­something done about the car, but it was beyond my control at the time," he lamented. "Other people were in charge of the security of Princess Diana, it was up to them to decide how she travelled."