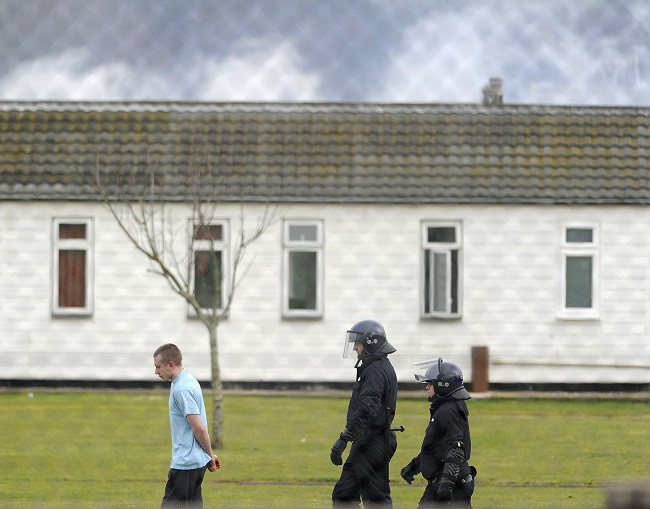 A prisoner who absconded from an open prison two months ago was found enjoying a pint at a pub while watching England's opening World Cup game.
Kevin Brown, who is serving a life sentence for conspiracy to rob and firearms offences, went missing from HMP Ford in West Sussex on April 10.
He was arrested in a bar in the Clifton area of Bristol at about 6pm on Saturday, ahead of England's world cup opening clash with Italy.
Sussex Police said the 54-year-old was detained by colleagues from Avon and Somerset Police
Sussex Police revealed this week that 89 other prisoners were on the run from HMP Ford, near Arundel and some have been missing for years.
The latest incident is further source of embarrassment for the Ministry of Justice following recent revelations of several inmates escaping prison while on day release.
A Ministry of Justice spokesman said: "The Justice Secretary has been clear that keeping the public safe is our priority and has already ordered major changes to tighten up temporary release processes and open prison eligibility.
"Absconds have reached record lows under this Government - down 80% over the last 10 years - but each and every incident is taken seriously, with the police contacted as a matter of urgency.
"Open prisons and temporary licence are an important tool in rehabilitating long-term offenders but not at the expense of public safety."
It has also emerged that an appeal to track down escaped murderer Robert Donovan, 57, had only been made four years after he walked out of the prison.
Brown is due to appear before magistrates in Bristol on Monday.