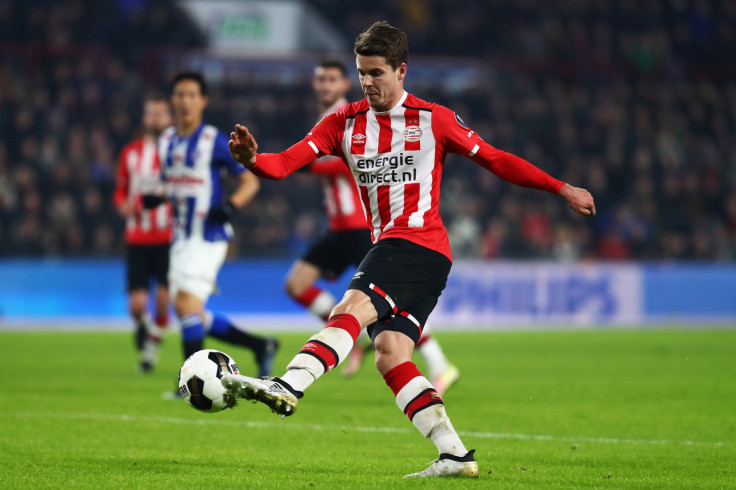 PSV Eindhoven have held informal talks with Chelsea and Tottenham Hotspur over taking some of their young talents on loan next season.
While Ajax's sensational Europa League run proved Dutch clubs can remain a competitive force in Europe, competing with clubs from England, Spain, Italy and Germany for transfer targets remains near-impossible given the greater financial pull of their continental rivals.
Both Ajax and PSV have taken to signing young talents hoovered up by Chelsea on loan in recent seasons, with Bertrand Traore playing a key role in the former's Europa League run while Marco van Ginkel has excelled at the Philips Stadion this season.
With the financial gap between Dutch clubs and Europe's elite growing every day, PSV are now hoping to start working with some of those clubs, offering the chance of first-team football for players whose paths to the first-team at home are blocked.
"There are sometimes players who we cannot pay, but top clubs can," PSV's CEO Toon Gerbrands told Eindhoven Dagblad. "If a deal is possible, we need to loan [them] and see if there are opportunities to benefit more from a sell on or good development than is the case now.
"During the Champions League matches with Bayern Munich, we talked a lot with the officials at the club. However, Manchester City, Chelsea and Tottenham Hotspur are open to this model and there are sometimes informal conversations with these clubs."
Last season, Chelsea had 37 players out on loan across Europe, seven of those plying their trade in the Netherlands. In addition to Traore and van Ginkel at Ajax and PSV respectively, Lewis Baker, Matt Miazga, Mukhtar Ali and Nathan spent their seasons at Vitesse Arnhem, where scores of Chelsea youngsters have cut their teeth in recent years.