Public pageantry and private politics: China's National People's Congress (NPC) in photos
Ethnic minority delegates and pretty hostesses pose for cameras on Tiananmen Square. Meanwhile, a quiet power struggle is taking place inside the Great Hall of the People.
Thousands of delegates from around China are attending the communist state's annual parliament session in Beijing. Every year around 3,000 hand-picked delegates from across the country meet in Beijing's Great Hall of the People for the National People's Congress (NPC), which lasts around 12 days. Topics of concern this year include reviving the slowing economy and expanding the defence forces.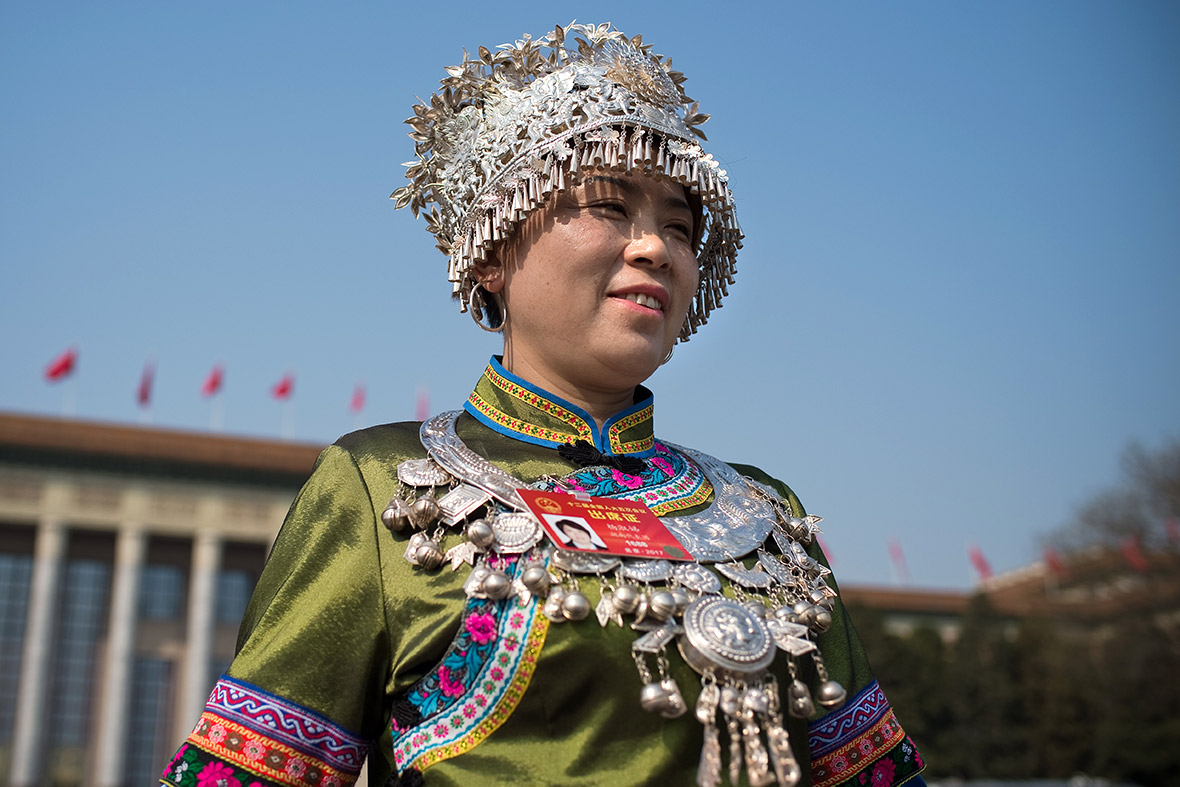 Security is ratcheted up nationwide during the NPC, but especially in Beijing, where paramilitary guards are posted throughout city. The opening session at the Great Hall of the People on Tiananmen Square is swathed in multiple layers of security, with bag checks in the subway and additional checkpoints just to look onto the square. The square itself is used to project an atmosphere of fun and openness, with ethnic minority delegates in colourful outfits and pretty hostesses posing for the cameras, though the security guards keeping watch are never far away.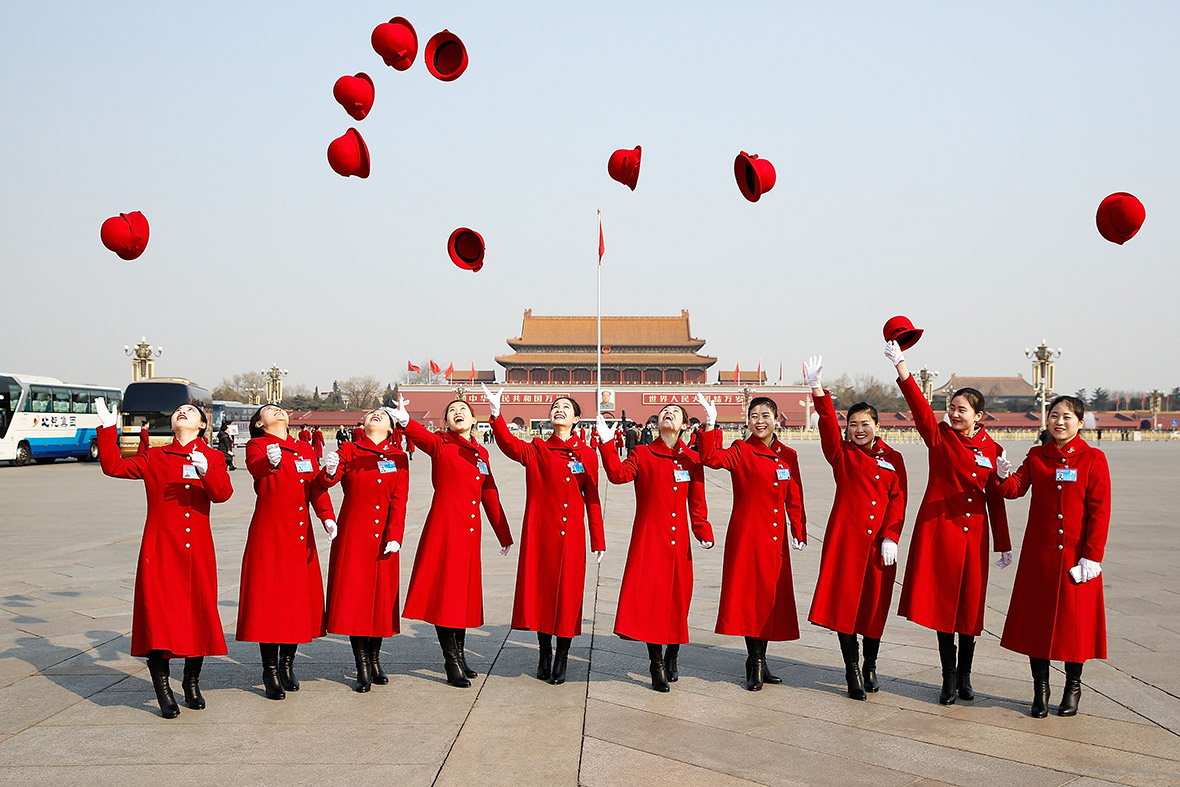 Meanwhile, a quiet power struggle is taking place inside the Great Hall of the People. China is gearing up for a tricky leadership transition in the autumn, when President Xi Jinping will seek to cement his power and get many of his supporters on to the Politburo Standing Committee, a group currently of seven men who have ultimate power-making decisions in the world's second-largest economy. Much of the horse-trading for who will get in, and who will miss out, takes place behind closed doors.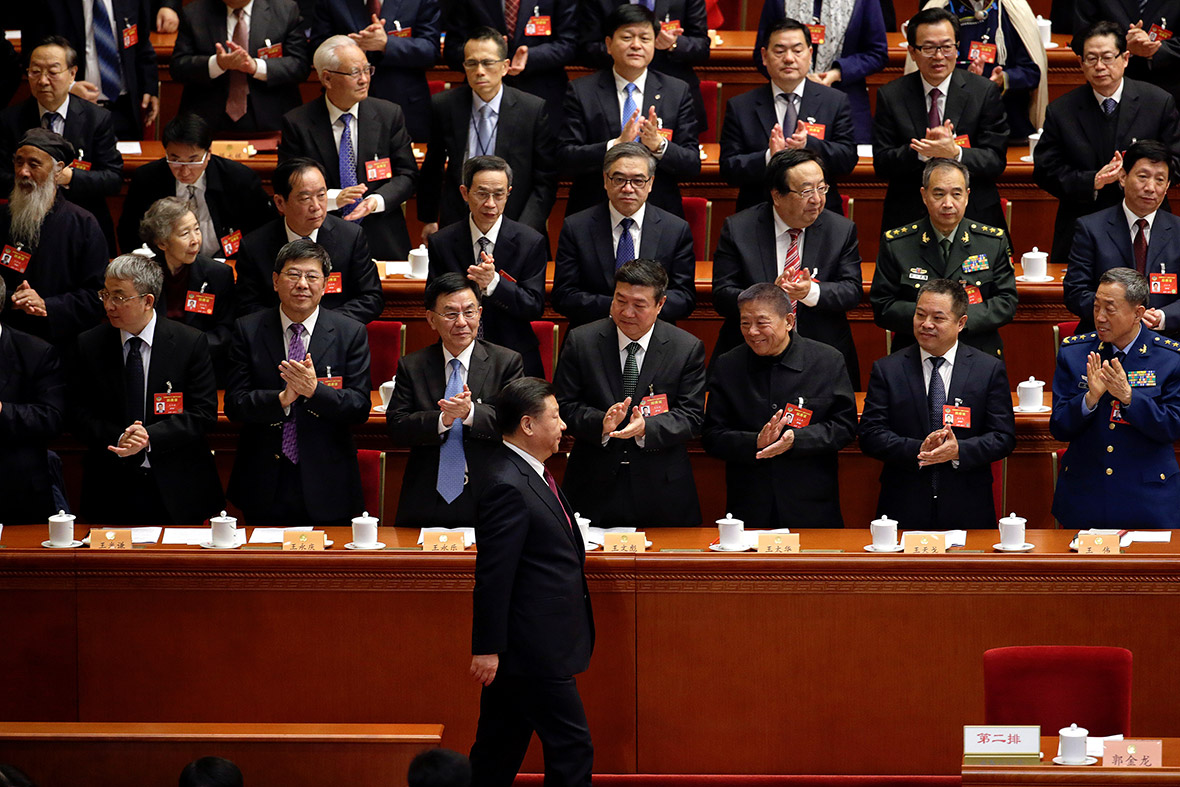 The NPC proceeds strictly along well established lines, beginning on its first day with the premier's work report, a kind of State of the Nation address that reviews achievements of the previous year and sets out the new year's goals and priorities. Focused heavily on the economy and public services, the report is pulled together by a committee based on submissions from major government departments. Considerable lobbying precedes the premier's 90-minute speech, since a mention of one's pet project can be touted as a high-level endorsement.
In the opening session, Premier Li Keqiang said China aims to expand its economy by around 6.5 per cent this year. The country aimed for growth of 6.5 to 7 per cent last year and ultimately achieved 6.7 per cent, its slowest rate of growth in 26 years.
A parliamentary spokeswoman said China's defence budget will rise about seven per cent this year, its slowest pace since 2010, and the second year in a row it will not log a double-digit percentage increase. However, Hong Kong delegate Chan Yung said that in the face of an increasingly aggressive United States under President Donald Trump's administration, the defence budget should be higher. China now has the world's second-largest defence budget, although it is still less than a quarter of what the US spends.
China has been spending heavily on defence technologies, allowing it to project power far from shore, including aircraft carriers, long-range bombers and its first overseas military base located in the East Africa nation of Djibouti. Along with defending China's frontiers, the self-governing island of Taiwan remains a military priority for the 2.3 million-member People's Liberation Army, the world's largest standing military. Beijing has never renounced its vow to use force to take control of the island it considers its own territory and tensions have risen since the election last year of independence-leaning Taiwanese President Tsai Ing-wen.
Beijing has also come under criticism for militarising man-made islands in the South China Sea, which China claims virtually in its entirety.
While the NPC's membership originally was drawn from government officials, workers and farmers, former President Jiang Zemin opened it up more than a decade ago to China's newly rich. That's given it a reputation as the world's wealthiest parliament, more likely to draw comparisons to the annual Davos gathering than any true elected assembly. This may seem at odds with the Communist Party's original mandate of seeking capitalism's downfall, yet they're not so far opposed as it may seem. Many of the fortunes were made in the post-Mao reform era during which the party oversaw the transfer of vast land holdings and other public assets into private hands.
The NPC is something of a billionaire's club, where the super-rich sit shoulder-to-shoulder with colourfully adorned Tibetan, Mongolian and other minority delegates and members of the country's vast bureaucracy. Many of China's wealthiest citizens attend the NPC – some estimate that there are more than 100 billionaires among the delegates. Membership confers both status and access to policy-makers who can help grease the wheels of commerce.
© Copyright IBTimes 2023. All rights reserved.