Pudsey the Dog Wins Britain's Got Talent: World's Most Gifted Animals [VIDEO]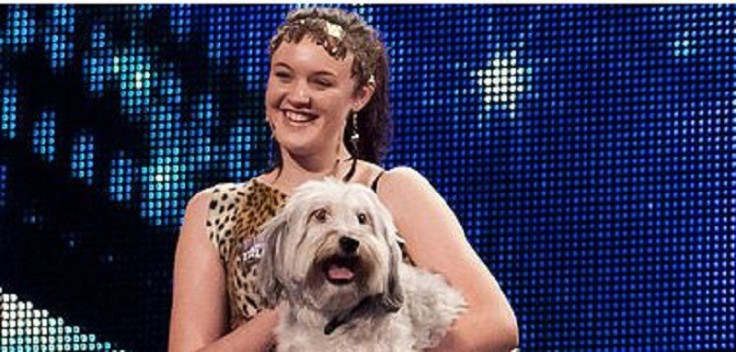 Dancing dog act Ashleigh and Pudsey have been crowned the 2012 winners of Britain's Got Talent.
Ashleigh Butler, 17, and her six-year-old dog captured the hearst of the nation and beat the likes of Loveable Rogues and Ryan O'Shaughnessy with their impressive Mission Impossible theme routine.
Opera act Jonathan and Charlotte came in second place and Welsh choir "Only Boys Aloud" took the third place on Saturday night's live final.
The teenager and her performing pooch received floods of praise from the panel of judges including Simon Cowell.
The media mogul, who made no secrets of his love for dog acts, said: "I adore both of you. You have got better and better as the competition has progressed and to do what you did in such a short time is a miracle."
According to reports, Cowell now plans to attempt to turn Pudsey into a Hollywood star.
If he succeeds, Pudsey will follow in the paw-steps of animal stars including Uggie, the dog from Oscar-winning hit The Artist and legendary Tarzan chimp Cheetah.
From talking parrots to surfing cows, IBTimes UK has a look at other talented animals that have wowed the world after showcasing their weird and wonderful gifts.
1. Pudsey the dog
2. Tightrope walking goat
3. Talking parrot
4. Surf boarding cow
5. Piano playing cat
© Copyright IBTimes 2023. All rights reserved.