A bus driver in India has killed nine people after going berserk and smashing into cars in the morning rush hour.
Santosh Maruti Mane, 30, drove at high speeds on the wrong side of the road on a 17-mile-long rampage.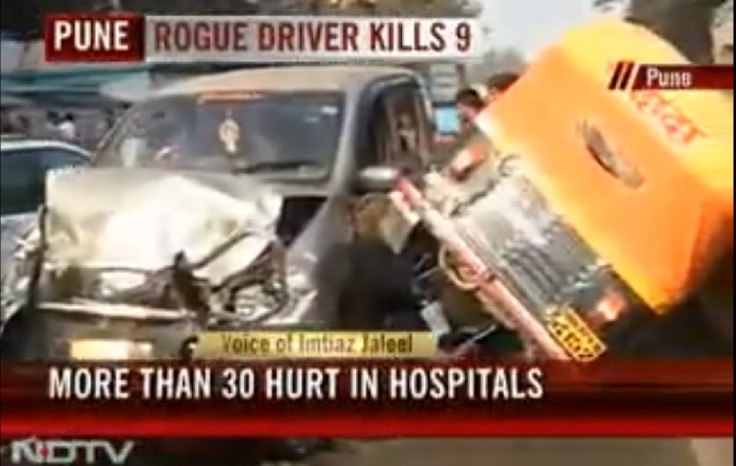 Police are trying to determine a motive for the rampage in the western Indian city of Pune, which saw Mane running over pedestrians and crushing around 40 cars after taking an empty bus from a depot.
Pedestrians leapt off the road, some of them throwing children to safety. Police opened fire on the driver but he continued for half an hour, leaving bodies and smashed vehicles in his wake.
Eventually the bus stalled after a crash and members of the public climbed aboard and wrestled Mane from the controls.
"We don't know why the driver behaved like this. He just went berserk. We are trying to find out the reason. A college student took control of the bus when it slowed down after hitting a vehicle," Pune police chief Meeran Borwankar said.
"He was in such a dangerous mood. Ultimately he was held by police but the damage has been tremendous."
Mane was employed as a driver for the government-run state transport department. The injured were taken to three city hospitals and police have warned that the number of known injured may increase.
"I was out jogging, there was a noise, I jumped immediately, that is why I was saved. This is my second life, I would have been dead," one witness told NDTV Television.