Qatar Successfully Reunites Ukrainian Children With Families
Qatar has been working with Kyiv and Moscow to successfully reunite Ukrainian families with their children who have been forcibly taken into Russia.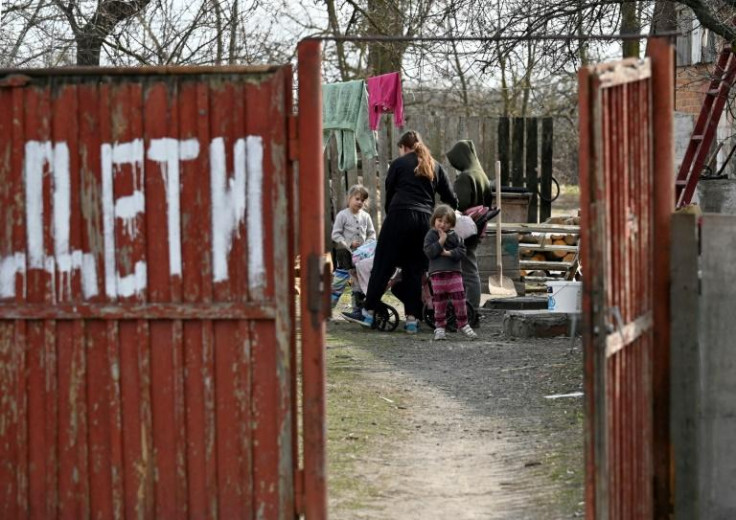 On Monday this week, Qatar authorities said that it is working towards reuniting children with their Ukrainian families.
According to Russian Children's Commissioner Maria Lvova-Belova, since Russia's full-scale invasion of Ukraine in February 2022, more than 700,000 Ukrainian children have been taken into Russia by Putin's armed forces.
At first, Lvova-Belova said that the children had entered Russia while being accompanied by their parents, but the International Criminal Court in the Netherlands charged both Russian President Vladimir Putin and Lvova Belova with being responsible for the unwarranted deportation of Ukrainian children to Russia.
The UN has also declared: "Ukraine have strong grounds to believe that several hundred thousand Ukrainian children were forcibly, unlawfully taken by the Russian Federation."
Mykola Syzonov, a Ukrainian teacher who worked in close proximity to Russian territories in Ukraine, witnessed the kidnapping of Ukrainian children.
"They were wearing balaclavas. All I could see were their eyes. Within five to 10 minutes, the kids were all gone. They were kidnapped," Syzonov recalled.
Video footage from orphanages and nurseries in occupied areas of Ukraine has also been released. The videos depict Russian soldiers scanning each property for Ukrainian children.
After arriving in Ukraine, the children are pushed into pro-Russian re-education camps that manipulate the youngsters into believing that Ukraine is a monstrous enemy.
Kyiv has also likened the eradication of the children's Ukrainian identities to genocide, considering the evidence that suggests more than 20,000 children have been ushered into the pro-Russia education system.
Documents have also shown that many infants have been unofficially adopted by Russian families, and older children have been taken into foster care.
After conducting a series of subtle operations that set out to reunite Ukrainian families, Qatar has welcomed its first major success.
In a statement, released this week, the Foreign Ministry in Doha said: "Qatar announces the successful completion of an operation to reunite a number of Ukrainian children with their families."
The authorities revealed that four children, with ages ranging from two to 17 years old, who had been taken by the Moscow authorities, were back in the care and custody of their parents in Ukraine.
One of the children returned to Ukraine through the Baltic states and Poland, the second is travelling to Ukraine with his mother and plans have been arranged to escort the remaining two children to Ukraine through Qatar.
The Foreign Ministry went on to explain that the children and their families were brought together at the Qatar embassy in Moscow before the authorities transported "them to their final destination" in Ukraine.
The successful outcome of the operation would not have been possible without the Russian authorities being involved in the family reunion.
A diplomatic source who worked closely with the mission said that the four children and their parents arrived safely in Ukraine, noting that the result was a "breakthrough" and a "gesture of goodwill" on Russia's end.
"Both Ukrainian and Russian officials have been cooperative," a Qatari official added.
Following Moscow's declaring war on Ukraine, reports state that an estimated 400 children have been returned to their families in Ukraine.
The victorious mission marked "the beginning" of the process of returning more children to their rightful homes in Ukraine, according to the statement.
It is widely known that Qatar plays a key role in many international affairs – particularly taking on the role of mediator and being involved in prisoner exchanges.
The Foreign Minister continued to give the Qatar authorities credit for their victorious operation, saying that the "success of the operation testifies to the credit Qatar enjoys with the various parties (in conflict) and its ongoing quest for peace and stability in the region and the world".
© Copyright IBTimes 2023. All rights reserved.