Veteran Rabobank executive Sipko Schat has stepped down with immediate effect after the Dutch lender revealed that the cooperative bank's members no longer support him following the Libor fixing scandal.
Rabobank said in a statement that the Supervisory Board made the decision to oust Schat, despite the regulators' support for him, after "it has recently become apparent that there is insufficient support from the local member banks for him staying."
"It was a difficult decision to make for all parties," said Chairman of the Supervisory Board Wout Dekker.
Rinus Minderhoud, Chairman of the Executive Board added:"We lose a top international banker; a well-esteemed colleague who has contributed a great deal to Rabobank."
Rabobank added that "due to the existing sensitivities around compensation upon departure, Rabobank will consult an independent third party to make a decision on the conditions of the departure."
Schat was responsible for Rabobank International's wholesale clients division and spent most of his 30 year career at the Dutch lender.
Rabobank Loses Execs Following Scandal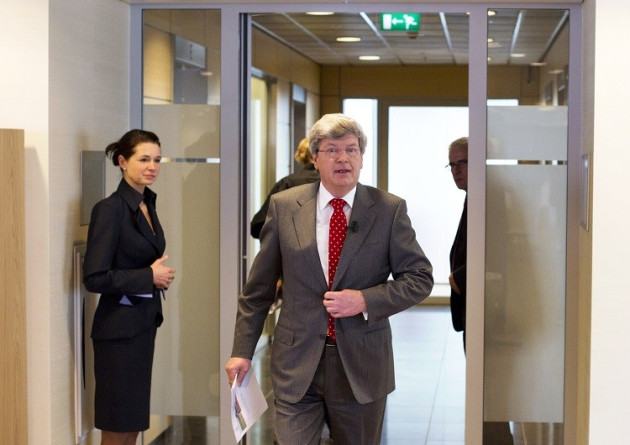 On 29 October, Rabobank's chief executive Piet Moerland quit earlier than expected after the Dutch lender was fined €774m (£650m, $1bn) by US, British and European authorities for its role in the manipulation of the key interbank lending rate Libor.
However, US, UK and European regulators found no evidence that the bank's executive management had been involved in influencing Libor and Euribor submissions or in attempts to do so.
The Dutch lender, a co-operative founded in the late 19th century as a farmers' bank, received a formal request from the Dutch Ministry of Security and Justice, for information linked to the ongoing probes into its possible involvement in the manipulation of Libor, in October 2012.