A polish family were sent a letter telling them to "go back to your f*****g country" after their garden shed was set on fire in an arson attack. Police have launched an investigation after the family in Plymouth received the "hate-filled letter" and a fire was deliberately started at the shed close to their home in Efford.
Ewa Banaszak posted photographs onto Facebook revealing the extent of the damage following the arson attack. She added: "This is what has happened to our family last night (6 July). This is so sad and disturbing to go through... Especially that we have been in here for 10 years, working, studying and putting [in] all that we can."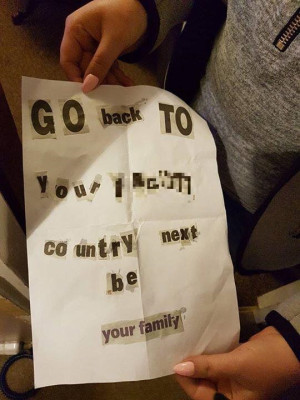 Police said the flames spread and caused "substantial damage" to the property including shattering the glass window in the bathroom, and causing the downpipes to melt. After discovering the fire, the Banaszaks also found a letter on their doorstep telling them to "go back to your own f*****g country next be your family".
Speaking to the Plymouth Herald, Banaszak said feelings of hatred towards her family in Britain are "nothing new" but appear to have escalated in the wake of Britain voting to leave the EU on 23 June.
She added: "I do think the EU Referendum is a big part of what's happened. We've had problems for the last two years, only verbal and no action. It's small-minded people who don't know what they're talking about.
"But since the Referendum it's all escalated. I know there's been writing on the wall next to the Polish shop and things have happened in other parts of the country and not just towards Polish people."
Police have now launched an investigation into the attack which is being treated as a hate crime. Inspector Darren Green said: "I am appalled by this crime and incidents of hate such as this are treated as a priority by my officers. Hate crime has no place in Plymouth and we will do everything possible to locate those responsible for the fire and the disgusting letter sent to the victims.
"We believe this fire was started deliberately, was racially motivated and could have endangered the lives of the occupants. We are asking for the public's help in this matter as someone will know who is responsible.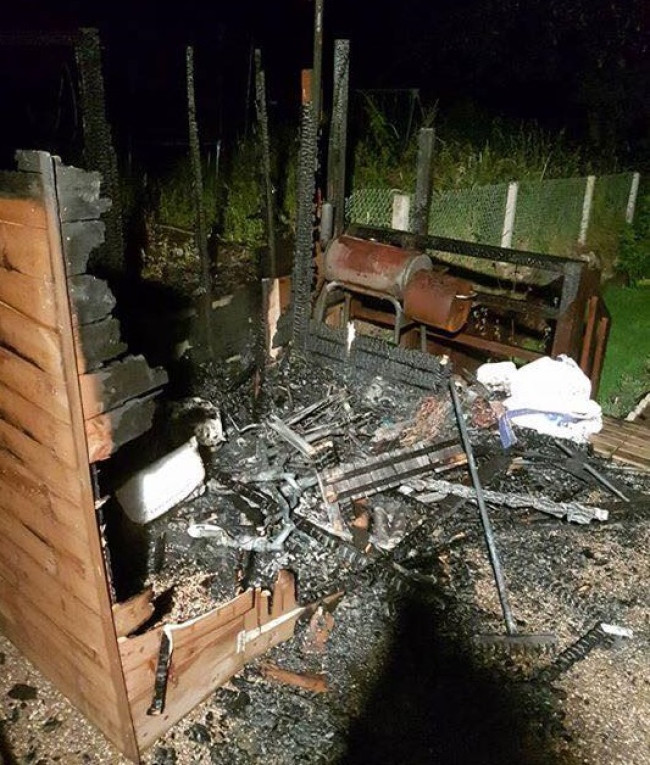 "If anyone knows anything that can help with our investigations, then please get in touch. We would also like to hear from anyone who saw anything suspicious last night and in the moments leading up to the fire, or anyone seen fleeing the scene."
The incident occurred following reports that hate crimes had soared by 400% in the UK since the vote on whether Britain should leave the EU. According to figures released by the National Police Chiefs' Council (NPCC), there had been 331 hate crime allegations reported in the UK in the week following the ballot compared to the average of 63.