The Glastonbury 2017 headliners may have already been chosen. Although an official announcement is yet to be made, Radiohead, Daft Punk and the Stone Roses are named as the frontrunners to headline the Somerset festival next year.
Live music website eFestivals are renowned for correctly predicting Glastonbury headliners over the years. The publication claims to have a "well-sourced" confirmation that Radiohead, the Stone Roses and Daft Punk will grace the Pyramid Stage between 21 and 25 June when the festival hosts its next installment.
A statement allegedly obtained by the website reads: "eFestivals currently believes that next year Radiohead will be given that opportunity to headline on Saturday.
"We also strongly believe The Stone Roses are the frontrunners to top the bill on Sunday, and while we are less certain on the third headlining act, we have had what should be well-sourced information several months ago, that it's supposedly Daft Punk topping the bill on the Friday."
Among eFestival's correct predictions are rightfully guessing that Metallica and Kasabian would headline Glastonbury in 2014.
There could be some truth to the Radiohead rumours as the band's guitarist Ed O'Brien has previously admitted he would be open to headlining Glastonbury. The rocker told BBC 6 Music earlier in October: "I would love to. I go to Glastonbury every year, it's my carnival. To be asked to play at Glastonbury again would be magic. I also think Glastonbury is like our spiritual home. It is the mother of all festivals... there's nothing like that one. It would be great to play there."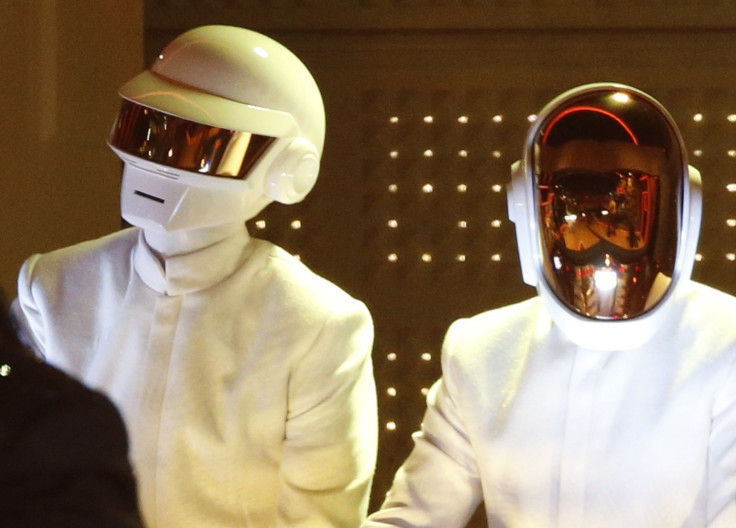 Radiohead have headlined Glastonbury twice before – first in 1997 alongside The Prodigy and Ash, and then again in 2003 with REM and Moby. Stone Roses were due to front the iconic Pyramid Stage in 1995 but they were replaced by Pulp, while French electronic duo Daft Punk have never played the festival.
Speculation is also rife that Depeche Mode could fill a headline slot after the band announced tour dates for 2017. There is a gap in their touring schedule on the dates Glastonbury is set to take place but the group say it is unlikely they will perform next year. Singer Dave Gahan told the Press Association: "There's talk about that [Glastonbury].
"I'm not ruling it out. If it was going to be any time it would be the following year. We've never headlined there and we're a British band that has had probably more top 10 or top 20 hits. It is kind of fitting that we should do something like that," he said.