Just past 10pm on Wednesday evening, after Chelsea had assured passage into the FA Cup quarter final after beating Middlesbrough, every form of news aggregator promptly went into overdrive as manager Rafael Benitez finally lowered the drawbridge on his often unflustered demeanour and revealed every grievance with his working conditions.
In the aftermath, the major question remains, what have we actually learned? That Benitez wants the fans' support? No. That he's leaving at the end of the season? No. That's he's prone to the odd pre-meditated rant? No.
Granted, there was a thinly veiled accusation towards the board that his title as 'interim' manager had undermined his role at Chelsea, alluding perhaps to recent reports of falling out with members of the first-team squad.
But the reality is that these 'revelations' condensed into one interview make for remarkable reading simply because it's the latest humiliating episode in Chelsea's recent history which while littered with trophies is quickly working as the blueprint for tragic mismanagement.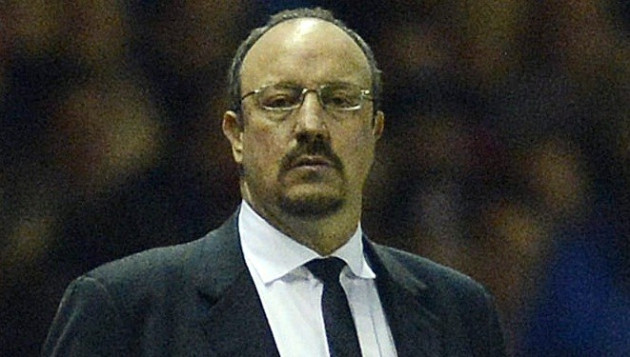 Such is Chelsea's fallen status in English football; once regarded as the team to lead Britain's charge on the continent and to mirror Manchester United's dominance domestically, managers are now publically resigning, players, such as Frenchman Florent Malouda, are being humiliatingly cast aside and off the field issues involving even the club's most heralded figures are being masked over in ignorant fashion.
Seemingly, this behaviour is totally justified by the club's trophy count. The most successful club over the last decade England they may be, but the deficit of credibility continues to swell with every passing premature managerial departure entwined by controversy away from football.
Such a reputation means owner Roman Abramovich is leading a ship which continues to ostracise themselves from new player and managerial recruits. And given the hostile reception Chelsea fans gave Benitez, and their subsequent demands to see Jose Mourinho reinstated as manager, who blames Pep Guardiola for opting to choose Bayern Munich.
Of the seven managers to win the last 10 European Cups - two of which are Sir Alex Ferguson and Frank Rijkaard - Chelsea's fans and Abramovich have between them seen off the remaining five, with Guardiola having rejected their advances.
So Benitez might not have shocked or surprised anyone, but the bafflement comes from Abramovich continuing to allow such events to occur on his watch. Soon enough, Chelsea's blunders won't be considered breaking news; simply 'business as useal'.