Rafael Nadal remains hopeful of enjoying a successful 2017 season despite suffering defeat to Roger Federer in the Australian Open final. The 35-year-old became the second oldest male to win a grand slam after dispatching the Spaniard in five sets in Melbourne to claim a record 18<sup>th major title of his illustrious career.
Both players met in the showcase final after spells out of the sport to treat injuries. Federer missed the second half of last year to recover from a recurrence of a knee problem while Nadal, who has suffered a succession of knee issues himself, sat out the final three months of the season due to a wrist problem.
Nadal's appearance in the final was his first in a grand slam since the 2014 French Open and marked his return to the summit of the sport after a lean period of form and fitness. Though he was unable to add to his 14 majors the 30-year-old is optimistic his run in Australia, during which he beat the likes of Gael Monfils, Milos Raonic and Grigor Dimitrov, can work as the platform for the rest of his season.
"I feel happy," said Nadal, after his third loss in the final in Australia. "I played a great quality of tennis during the whole month that I have been playing. That's a great news for me. The only goal for me is keep going. I believe that if I have my body in the right conditions, I can have a great year because I feel that I am playing well.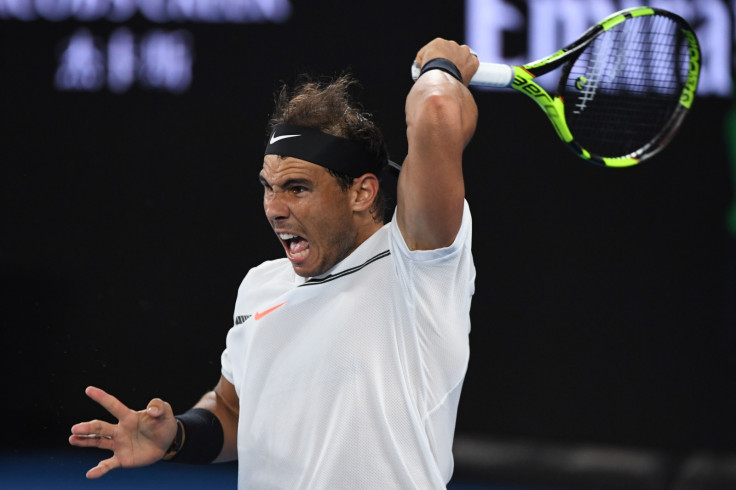 "I cannot predict what's going on in the future. That's always the same thing. I just think that I am playing well. I just think that I worked hard to be where I am. I believe that playing like this, good things can happen. Can happen here in this surface, but especially can happen on clay.
"If I am able to play like this, to hold matches like I hold the other day, and recover well as I recovered, but on clay I recovered better than here, then the opponents don't get that many free points, and I am playing from the solid baseline. If I made that happen, I think I can keep having success in hard courts, but on clay can be special."
The French Open, the only grand slam played on clay, starts on May 28.