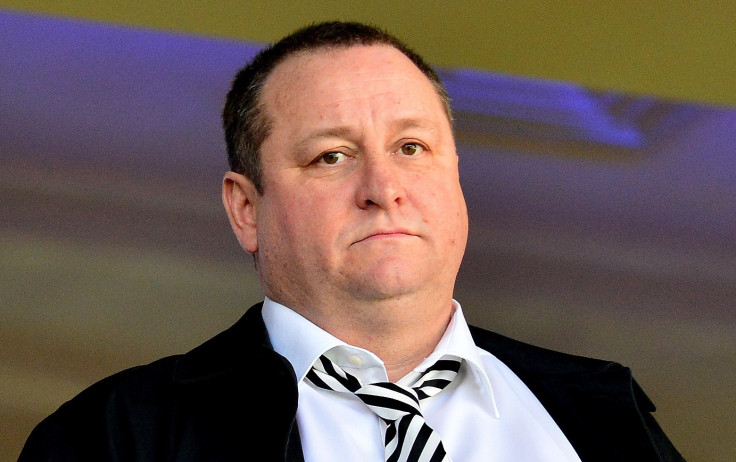 Scottish football club Rangers have announced that they have accepted a £10m loan from Mike Ashley's Sports Direct.
The club described their financial position as "perilous" and have stated that £5m of the loan will be available immediately as working capital and to repay a £3m loan to Ashley, who is also owner of Premier League team Newcastle United.
The second tranche of £5m will be available only after due diligence from Sports Direct.
With the loan, Ashley has been given security over the club's Murray Park training ground and registered trademarks, but he has not been given naming rights to their stadium, Ibrox.
However, Sports Direct have been given permission to appoint two directors to the board following the loan.
As part of a previous financing deal, Ashley appointed his former employee Derek Llambias as chief executive. The two previously worked together at Newcastle when Llambias was managing director of the Magpies.
Chairman David Somers said: "The Board has sought for some time to establish a long-term funding solution for the Company in order to create a platform of stability to build for the future.
"In addition, the executive team have made strides in addressing the cost base of the Company in order to improve our financial condition and working capital profile.
"We very much hope that we can now move away from having to seek short-term funding solutions and can focus our efforts towards investing in the first-team playing squad, a return to profitability and to re-establishing Rangers in the top league in Scottish Football and in due course, to European competition."
Ashley owns an 8.92% stake in the Scottish Championship team but was recently blocked by the SFA from increasing his holding to around 30%.
Uefa rules state that one person cannot own two clubs that may meet each other in European competition, meaning that Ashley would have to relinquish his stake in Newcastle United if he were to increase his stake in Rangers by a further 1.08% to 10%.