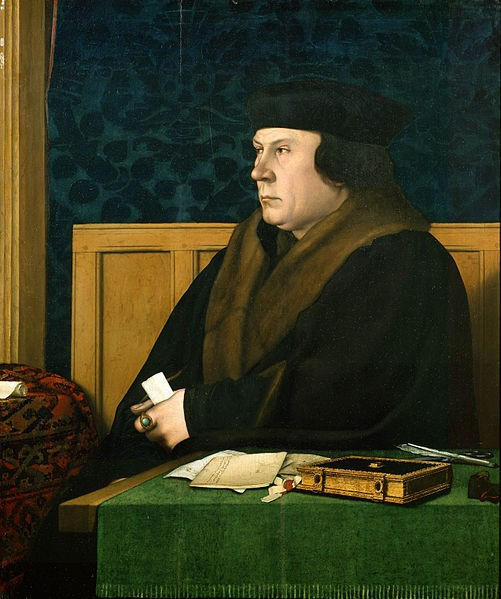 At the Bonhams Book, Maps, Manuscripts and Historical Photographs Sale in London on 12 June, 2012, one of the few remaining letters in private hands written by Thomas Cromwell has been put for auction.
Thomas Cromwell was an English statesman who served as Henry VIII's chief minister from 1532-40. He was also the central figure in Hilary Mantel's latest novel, Bring up the Bodies.
The rare hand-written letter is estimated to fetch around £6,000-8,000 at the upcoming auction.
The letter was written on 8 November, 1539 to the clerical diplomat, Dr Nicholas Wotton, complaining about the slow pace of negotiations over Henry's marriage to Anne of Cleves. Wotton was in Cleves finalising the arrangements for what would become the briefest of Henry's six marriages. Anne's father was stalling and Cromwell's letter urges Wotton of whom it was once said, "He never overstrained his conscience; such was his oily compliance with all alterations" to speed things up.
According to the Bonhams website, Cromwell had promoted the match with the staunchly German Protestant Anne as a means of cementing the Reformation in England. Hans Holbein was sent to Cleves to produce a portrait for Henry who had never met his prospective bride.
It turned out to be more flattering than accurate and when the King eventually saw the unfortunate Anne in the flesh he was not impressed. The marriage ceremony, which took place in January 1540, was unavoidable for diplomatic reasons but annulment on the grounds of non-consummation swiftly followed in July of that year.
Cromwell took the full brunt of Henry's displeasure and his enemies seized the opportunity to topple their rival. On June 10 1540 he was arrested and imprisoned in the Tower of London. A week later the House of Lords passed a Bill of Attainder containing a long list of charges against Cromwell, including treason.
Following this, he was condemned to death without trial. On 28 July, 1540 while the King was celebrating his fifth marriage to Katherine Howard, Cromwell was executed and his head stuck on a spike on Tower Bridge.
The letter therefore is of great significance being one of the last remaining letters written by Thomas Cromwell.