A robotic teddy bear called Babbage has followed in the footsteps of daredevil Felix Baumgartner, by leaping 39,000 metres from a hydrogen-filled balloon, thanks to a £22 ($30) computer from Cambridge-based Raspberry Pi Foundation.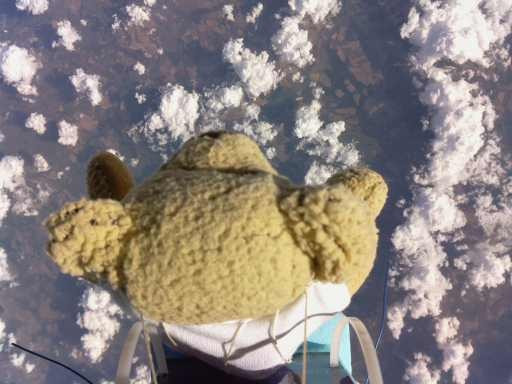 Named after Charles Babbage, commonly regarded as the father of the programmable computer, the soft toy's internal Raspberry Pi computer transmitted its position, took photographs and recorded video throughout its 24-mile ascent.
Babbage, which is the mascot for the Raspberry Pi computer, took off at 12:25pm on 26 August close to the Newbury, Berkshire home of project leader and high-altitude balloon enthusiast Dave Akerman. The balloon drifted south-west during the flight while rising to just over 39km, slightly higher than Baumgartner's record of 38,969m, which he set in October last year.
Akerman said the flight had gone "brilliantly," telling the BBC: "It released on time at just above 39km. Now we just need to get all the bits back."
Babbage landed at about 4pm in a field a couple of miles from Shaftesbury, Dorset, and having been pursued by Akerman and a group of volunteers in a chase car, the bear was recovered shortly before 5:30pm.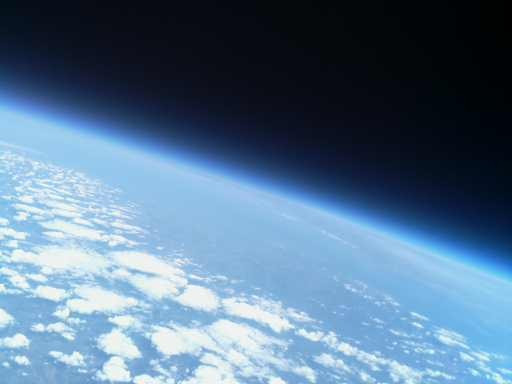 Cameras were positioned on the craft to recreate the angles seen on Baumgartner's jump, with one aimed over the bear's shoulder, while another looked out towards the horizon, clearly capturing the Earth's atmosphere next to the blackness of space.
The Raspberry Pi, which is a circuit board around the size of a credit card, was inserted into the soft toy, with a SD memory card attached for recording photos and video, which were streamed live to viewers on Akerman's website. They were taken with a camera inserted into the bear's right eye; the whole device was powered by batteries concealed in its legs.
Released in February 2012, the Raspberry Pi runs the Linux operating system, has up to 512MB of RAM and can run at speeds up to 1GHz. The computer is designed to be easily hackable, as users are encouraged to create their own programmes; its fans claim the device could revolutionise the way school children are taught about IT and software coding.
Must Read:
IBTimes UK spoke to Eben Upton, founder of the Raspberry Pi Foundation, a month after the computer went on sale.