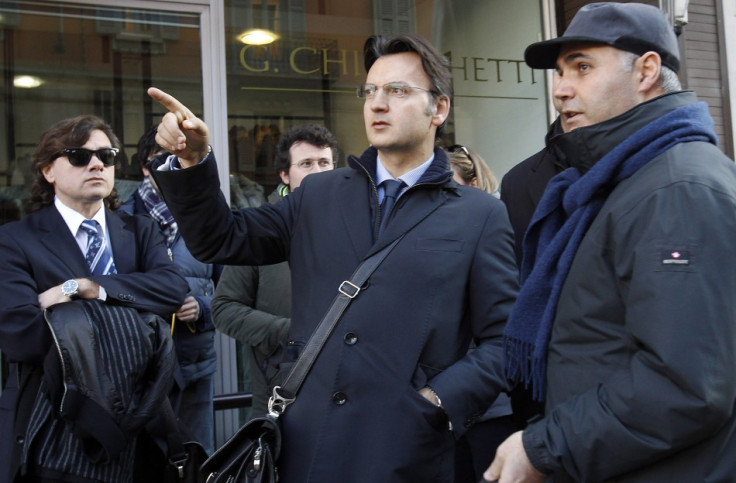 Prosecutors in Italy want seven officials at two of the world's biggest ratings agencies to stand trial for alleged market manipulation linked to the downgrade of the country's debt grade.
The investigation, first launched in the summer of 2011 following downgrades to Italy's debt rating, centres around allegations of market manipulation and the abuse of privileged information brought by prosecutors in the Southern Italian city of Trani.
Moody's Investors Service, which was first targeted in the probe led by Trani's top prosecutor, Michele Ruggiero, will not face allegations in court, according to a statement published Monday. However, five executives at Standard & Poor's and two at Fitch Ratings will be asked to appear before Italian magistrates.
The investigation, which has included raids on ratings agency offices and seizures of various documents and recorded phone conversations, began when Moody's and S&P first placed Italy's A credit rating on review for potential downgrade in May of 2011 and made statements about the financial stability of its banking system. Consob, Italy's chief market regulator, has also questioned the group's executives for market moving statements after the statements.
Crucially, the request for trial comes just weeks after an Italian judge controversially sentenced seven of the nation's top seismologists to six years each in prison for giving false assurances on safety and risk before the deadly L'Aquila earthquake in 2009 which killed more than 300 people.
The agencies were also shaken by a court ruling from Australia Federal Court which deemed that S&P misled investors by giving its top credit rating to two complicated bond issues that collapsed in value during the global credit crisis.
In the first ruling of its kind in any major jurisdiction, Justice Jayne Jagot said S&P was "misleading and deceptive" when it assigned the top triple-A credit grade to two structured debt issues sold in 2006 under the name "Rembrandt" on behalf of the former Dutch investment bank ABN Amro.
The case was brought by a group of councils in New South Wales, known as Local Government Financial Services (LGFS), who claimed to have lost around 90 percent- or A$16.6m - in the so-called constant proportion debt obligation, or CPDO, notes when the prices collapsed.
S&P plans to appeal the ruling, which could have major implications for the global ratings industry, which has in the past relied on the defence that its ratings should be considered opinions and should not be used in isolation by investors in the decision-making process.
All three have been named in a series of lawsuits filed in the United States by several investors, including Abu Dhabi Commercial Bank, alleging that a $100m structured deal sold by Morgan Stanley, known as Rhinebrigde and backed by so-called sub-prime mortgage debt, was fundamentally flawed and that those flaws were shielded by both the bank and the ratings agencies.