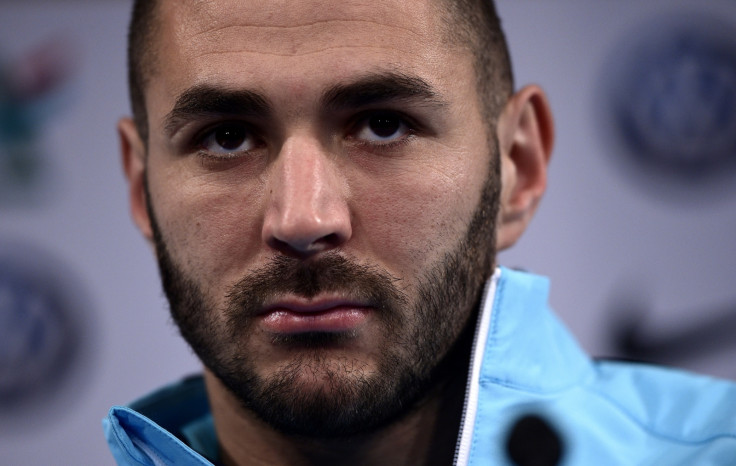 Real Madrid forward Karim Benzema would fill the void of a "proven goalscorer" in the Arsenal attack, according to club legend Ray Parlour.
The Daily Mail reports that the Gunners board has sanctioned a £45m ($70.1m) move for the France international, who scored 21 club goals in all competitions last season.
Arsenal have begun the campaign with an attack consisting of Olivier Giroud, an out-of-position Theo Walcott and an injured Danny Welbeck. There is a widespread perception that the club need further striking resources if they are to win their first league title since the 2003-04 season.
The problems facing Arsenal this term in front of goal were brought into stark relief during the opening day 2-0 home defeat to West Ham United, where the hosts failed to take a succession of chances.
And with Chelsea, Manchester City and Manchester United all having a star player to lead their respective attacks, Parlour feels the lack of a marquee forward could cost the club come the end of the campaign.
"That is a position they've got to look at," the three-time title-winner with the North London club told Sky Sports. "Everyone is going to jump on the bandwagon now but it's a long, hard season and there's a long way to go.
"If you look at Man City, you know Sergio Aguero is their main man, for Manchester United it's Wayne Rooney and at Chelsea, it's Diego Costa. Who is it at Arsenal?
"I didn't know who would start for Arsenal on Sunday because Theo Walcott started the Community Shield. I don't think they have someone who you can say 'he's definitely going to play and he will score us goals'.
"Walcott will run in behind and has more pace and Giroud brings the midfield in a bit more – I think he [Giroud] is ahead of Theo at the moment.
"Benzema has been linked and if they could get a proven goalscorer like that then it would be fantastic. They can afford to get him and start competing in the transfer market whereas before they couldn't because of the stadium.
"[Arsene Wenger] has proved in the past few years he will go and get those big players and Benzema would undoubtedly strengthen their side."