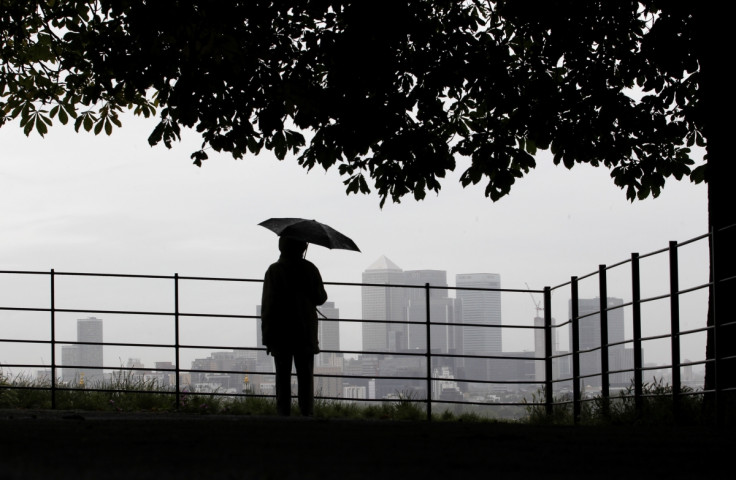 The global equity team at RBC Capital Markets is the latest to warn investors of further downside to markets. According to their analysts, the share prices of many companies have not yet factored in a recession scenario and could hence decline by another 50% or more from their current trading levels.
The warning follows a note issued earlier this year by analysts at Royal Bank of Scotland (RBS) to investors to "sell everything" ahead of an imminent stock market crash. It had warned its clients that 2016 could be a "cataclysmic year", going as far as predicting stock values could fall by a fifth and oil prices could plunge to $16 (£11, €15) a barrel.
The Royal Bank of Canada (RBC) team wrote in a research note to clients that the downside could be rather severe, "should we see a recession". The team came to its conclusion after applying a stress test to all the equities that they cover, by using worst-case, price-to-earnings valuations, that these equities witnessed during the 2008-to-2009 recession.
The recent China slowdown, crash in commodity prices and the overall macro weaknesses have made stock markets volatile. This seems to have triggered the concern for RBC analysts. David Bianco, strategist at Deutsche Bank stated on 1 February that S&P 500 companies had clearly witnessed a "profit recession" for the second half of 2015 and that they would not see "healthy" growth returns until the second half of 2016.
While as of 2 February morning, close to 50% of S&P 500 companies had reported their fourth-quarter results, FactSet estimated that the earnings per share (EPS) of S&P 500 companies is headed for a 5.8% decline when compared on a year-on-year basis. This could mark the third straight quarter of an EPS decline and could be seen as a warning because such long periods of declines have not been witnessed since the Great Recession.
Apart from RBC, the fixed income analysts at Deutsche Bank said last week that their financial conditions index "is now firmly at levels consistent with recession". They estimated the probability of recession in the next 12 months at 46%, which is way above the US Federal Reserve's estimate of 4%, according to MarketWatch.