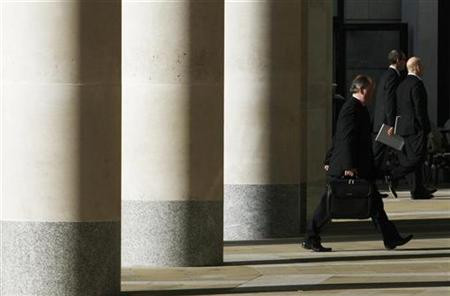 Shares in British banks were broadly down in morning trading on the FTSE 100 ahead of second quarter GDP data due to be released this afternoon in the U.S.
Investors are nervy that the figures will show a slow-down in growth from the first quarter and could even point towards a dreaded double-dip recession.
By 11:15 shares in RBS were down 0.32 per cent to 49.80 pence per share, Barclays shares declined 0.87 per cent to 331.20 pence per share and HSBC shares fell 0.17 per cent to 655.20 pence per share.
Lloyds Banking Group shares however proved the exception, rising 1.07 per cent to 69.65 pence per share.
Overall the FTSE 100 was down 0.54 per cent to 5,285.32 pence per share.