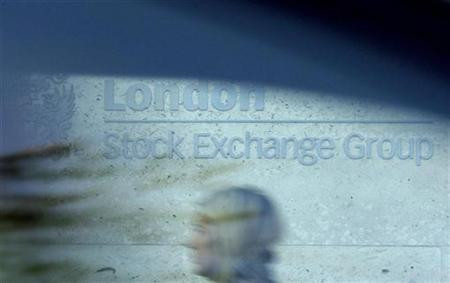 Shares in British banks were broadly down in morning trading on the FTSE 100 this morning after Lloyds Banking Group and Standard Chartered reported their half year results.
Lloyds Banking Group reported profits of £1.6 billion after reporting a loss in the same period last year, while Standard Chartered reported a rise in profits of 10 per cent to £1.9 billion. The results from Lloyds were almost double what was expected, while Standard Chartered was broadly in line with expectations.
RBS, which like Lloyds is still part-owned by the taxpayer, was also in the news this morning after it was confirmed that it had sold over 300 of its branches to Santander for £1.65 billion.
By 10:05 shares in Lloyds Banking Group were up 1.14 per cent to 72.74 pence per share, however RBS shares were down 0.10 per cent to 52.00 pence per share, Barclays shares declined 1.52 per cent to 337.55 pence per share, HSBC shares dropped 1.50 per cent to 661.30 pence per share and Standard Chartered shares fell 5.49 per cent to 1,798.00 pence per share.
Overall the FTSE 100 was down 1.18 per cent to 5,332.80.