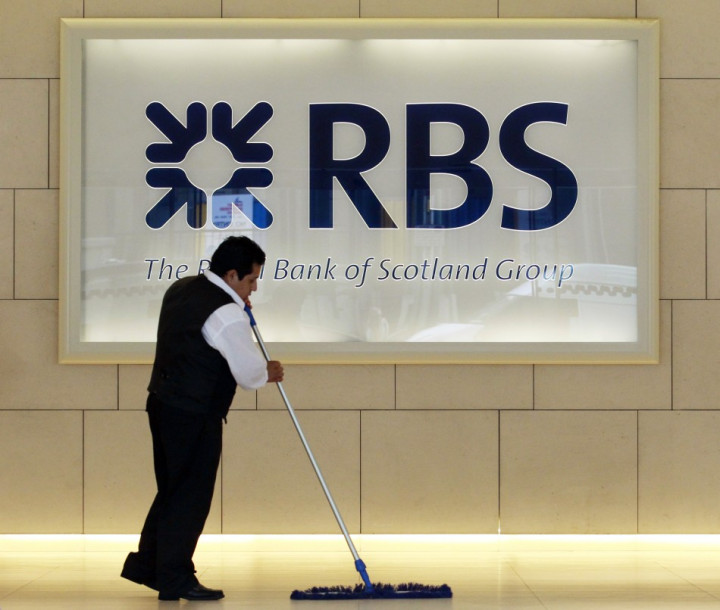 The Royal Bank of Scotland's chairman revealed that it is likely that there will be more job cuts as the bank "needs to be more efficient."
Speaking at RBS' Annual General Meeting in Edinburgh today, Sir Philip Hampton outlined a number of steps the bank is taking, in order to get ready for privatisation next year.
"I believe we have now dealt with the worst of the legacy issues, and, even though that has been a drag on our efforts to complete the recovery plan we set out in 2009, we remain on course to substantially complete the restructuring of RBS during 2014," said Hampton.
RBS had pegged more drastic cuts at its investment banking division after the Bank of England ordered the group to fill a £6bn (€7bn, $9.2bn) hole in its reserves in 2013.
It has already axed 5,000 investment banking jobs.
The axe in headcount will also contribute to cost savings in order to improve the group's balance sheet as chief executive Stephen Hester unveiled to shareholders.
"Our capital ratios are transformed but we have another 18 months or so to get them in the final shape that we and our regulators want," said Hester.
Hampton added that RBS plans to put the UK government in a position to sell shares by the end of next year as it should "substantially complete" its restructuring by then.
RBS announced that it had returned to profit in the first quarter of 2013, a first since 2011, as impairment charges on bad loans declined due to the bank's restructuring.
Last month, RBS reported a pre-tax profit of £826m for the January-March period, the highest since the third quarter of 2011, compared to a loss of £1.51bn a year ago.
"2012 was another year of fixing the mistakes of the past but also laying the foundations for a secure, profitable future," said Hampton.
"It was also a chastening year for a number of banks, including RBS. Along with the rest of the banking industry we faced significant challenges as we worked with regulators to put right past mistakes, particularly the Libor and mis-selling problems. During last year we also had to deal with the consequences of a big IT failure at RBS."
It added that it will spend another £450m, on top of the £2bn it spends already, to improve its systems.
Related Articles:
Stephen Hester Profile: CEO Behind Transformation of RBS
RBS' Pot of Problems: Mis-Selling, Lawsuits and Compensation
RBS Chairman Philip Hampton: Bank 'Ready To Privatise in a Year' [VIDEO]