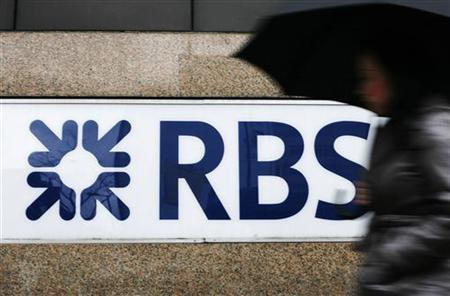 Shares in British banks were up on the FTSE 100 in morning trading, with the exception of RBS, which is currently looking for a buyer for Priory Group.
RBS, which received a substantial bailout from the government as a result of the financial crisis, is seeking to offload its non-core assets in a bid to strengthen its balance sheet.
The Priory is a mental health specialist which came to the headlines last year when Susan Boyle, the star of Britain's Got Talent, was admitted for treatment following a breakdown.
Reuters reported that a source had indicated that the sale of the Priory could raise around one billion pounds for RBS. Potential buyers are reported to be Advent International, Bain Capital, Blackstone and Cinven.
By 10:50 shares in Lloyds Banking Group were up 0.26 per cent to 77.54 pence per share, Barclays shares increased 0.14 per cent to 317.20 pence per share and HSBC shares rose 0.09 per cent to 677.20 pence per share.
RBS shares however were down 1.41 per cent to 48.96 pence per share.
Overall the FTSE 100 was down 0.20 per cent to 5,544.17.