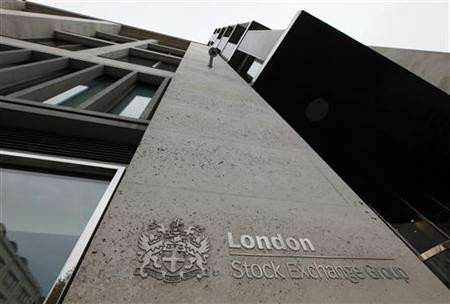 Shares in British banks were down on the FTSE 100 in morning trading as investors exercised caution ahead of results due to be published by U.S. banking giant Goldman Sachs.
Yesterday shares fell after disappointing company results from U.S. banks Citigroup and Bank of America were published on Friday.
By 09:20 today shares in Lloyds Banking Group were down 0.86 per cent to 58.76 pence per share, Barclays shares fell 0.96 per cent to 282.55 pence per share and HSBC shares were flat at 623.10 pence per share.
RBS shares however proved the exception with shares up 0.25 per cent to 43.67 pence per share.
Overall the FTSE 100 was down 0.01 per cent to 5,147.90.