Barcelona manager Luis Enrique has claimed that he is "optimistic" that the Catalans will end the campaign with a double win of La Liga and Copa del Rey ahead of their trip to Real Betis on Saturday (30 May). The Spanish boss says his side is in "good shape" to end the season strong whilst he also revealed the "fantastic news" over long-term injury absentee Jeremy Mathieu, as the Frenchman is expected to receive medical clearance to return to action next week.
The Catalans visit Sevilla whilst sitting at the top of La Liga table with just three games remaining. Yet, they don't have margin for error, as Atletico Madrid are second place due to goal difference while Los Blancos are only one point behind.
Luis Enrique's side, furthermore, have taken advantage of their Champions League elimination to prepare for the game, dedicating more time to practising than their rivals, who played two tough semi-final encounters against Bayern Munich and Manchester City during the week.
"We arrived to the game in very good shape. It's been a different kind of week, with more time to rest and more training sessions and one aim: to go to Sevilla and beat Betis," the Barcelona boss said.
Betis, who currently stand with 41 points in the league table, have nothing to play for as they are already safe from the relegation but too far down to fight for a place in Europe. Yet, Enrique believes the visit to the Benito Villamarin will not be an easy one.
"It could work either way so we're not concerned with whether or not our opponents have something to play for or not. We just need to try to win the game" he said. "We know it'll be tough against Betis, especially given we're playing away from home."
Barcelona will host Espanyol at home following the trip to Betis, before a last La Liga trip to Granada. Then, they will end the campaign with the chance to retain the Copa del Rey title, in a final with Sevilla on 22 May, of which Enrique is optimistic that his side will win all four games remaining to clinch the double.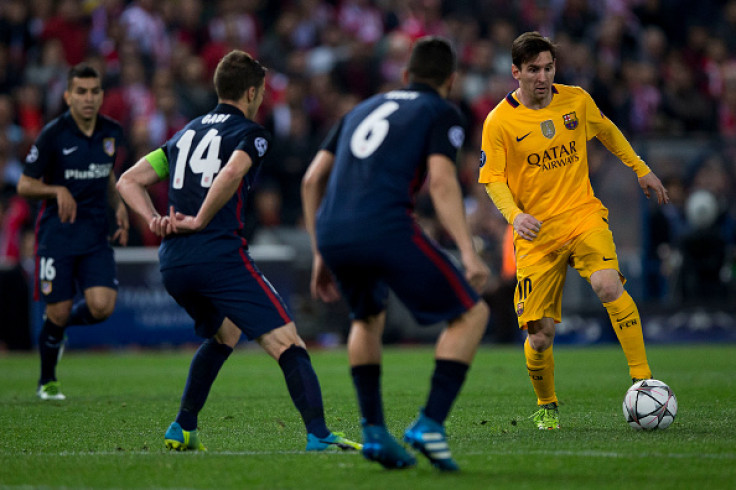 "I don't have the impression that Betis is going to be the most difficult of the games remaining. The three are going to be difficult. And in any case, it all comes down to what we do."
"We started the season with options to win the three titles. We only have two play for two now. We set a very high standards last season but we still can win the double. The team is training very well. This is the final stretch of the season and we arrived in good shape. I am optimistic (we will win the double)."
The boss, meanwhile, is expected to have his XI gala ready for the trip to Betis, with Lionel Messi, Luis Suarez and Neymar leading the team attack.
Meanwhile, Mathieu returned to training sessions earlier this week for the first time since he underwent a knee operation on March, having suffered a torn medial meniscus whilst on international duty. The Barcelona manager said that the game with Betis will still come too soon for the Frenchman but hopes to have him ready for the last three games of the campaign.
"He has trained today again pending the medical clearance by the doctors. I guess that next week he will be discharged and able to play with us again. Fantastic news," Luis Enrique confirmed.