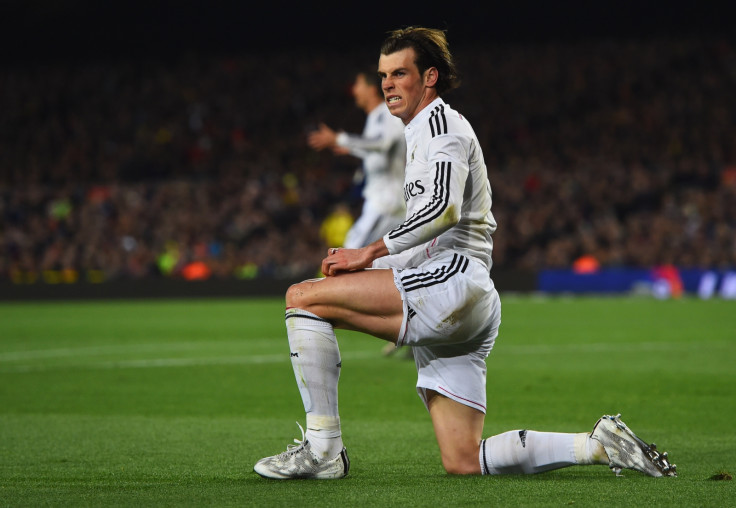 Real Madrid manager Carlo Ancelotti has been urged to start former Tottenham hero Gareth Bale on the substitutes' bench for the crucial Champions League quarter-final first leg against Atletico Madrid on 14 April.
The Wales international missed the 3-0 victory over Eibar in La Liga on 11 April due to a minor injury but has recovered on time to face Diego Simeone's side in the Madrid derby.
But a poll by Spanish newspaper AS – whose readers are mostly made up of Real Madrid fans – revealed their readers want the former Tottenham star to be dropped from Ancelotti's starting line-up, with Isco taking his place.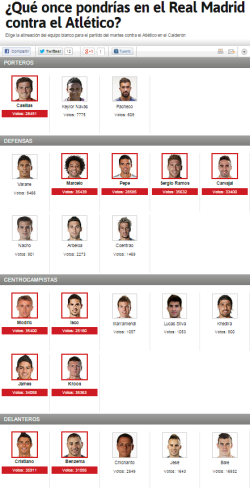 Even though Bale has scored 17 goals and provided 10 assists this season, he has been under increasing scrutiny by his own fans and the Spanish media.
Pundits and fans in Spain believe Ancelotti's 4-3-3 system comprising Bale, Cristiano Ronaldo and Karim Benzema up front is not consistent due to the lack of commitment from the forwards when it comes to defending and they would prefer to see the team using a 4-4-2 formation.
AS readers excluded Bale from their line-up and picked Iker Casilllas, Dani Carvajal, Pepe, Sergio Ramos, Marcelo, James Rodriguez, Toni Kroos, Luka Modric, Isco, Ronaldo and Benzema.
While Ronaldo and Benzema are unmovable up front, Isco received more than 25,000 votes to partner Rodriguez in the midfield, while Bale only picked up around 17,000.
However, Ancelotti has suggested he will not listen to the critics and will use Bale in his line-up. "Bale is fine, they're all fine, available and on the list. I have the starting XI and those on the bench very clear. I am lucky that this is so for such an important game," the boss said in the press conference ahead of the game.
"If he wasn't at 100% he wouldn't play, because I have a very fresh squad that definitely has someone else in peak condition; but Bale is at 100%. The message is that everyone needs to help in defence, not just Bale. We need to defend with 11 and attack with 11."
Nevertheless, and as he recently did during the defeat against Barcelona in La Liga, Ancelotti is expected to use a 4-4-2 formation, using Bale on the flank rather than in an attacking trio with Ronaldo and Benzema.
Ancelotti added: "I don't think it's a problem with the system, whether we play a 4-4-2 or a 4-3-3. We have to be compact, together for the full 90 minutes and with the character and bravery that this kind of match requires."