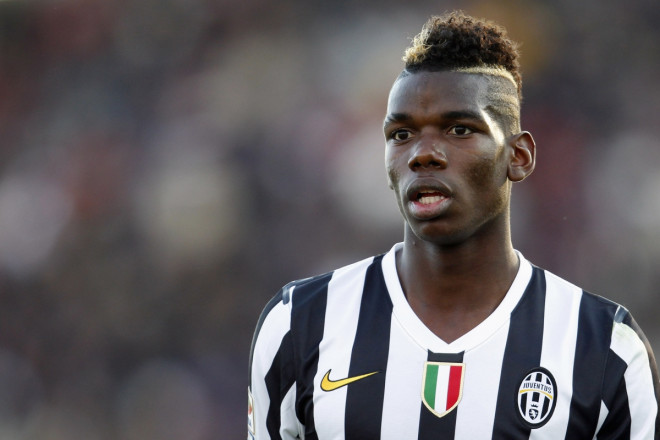 Real Madrid boss Carlo Ancelotti has hinted that the Spanish giants are considering making a bid for Juventus Star Paul Pogba, who has also been earmarked as one of David Moyes' main summer targets.
Following his Manchester United departure in 2012, Pogba has garnered a reputation as one of the most prolific talents in the world at Juventus, being awarded the Golden Boy title ahead of Chelsea loanee Romelu Lukaku and Arsenal target Julian Draxler.
The French international's impressive performances have caught the eyes of the biggest European clubs, and reports claimed that Real Madrid, United and Paris Saint Germain are set to fight to secure his services this summer.
Indeed, in an interview with French Radio RMC, Ancelotti admitted his desire to bring Pogba to the Santiago Bernabeu at the end of the season.
"Signing Pogba? Why not? He is one of the best young midfielders in the world alongside Verratti and Isco," Ancelotti said.
"Pogba is a very good player. He has a very good future and he is already doing a very good job in a big club."
Strengthening the midfield has been earmarked as Real Madrid's main summer target after Sami Khedira's long-term injury left Ancelotti short of players this season, forcing him to use winger Angel Di Maria in a deeper role.
Moyes is also keen to lure Pogba back to Old Trafford, as he is desperately seeking a midfielder who can shape the game, with Tony Kroos also on his shopping list.
Pogba left Manchester United after Ferguson used him in just three Premier League games following his move from Le Havre in 2009. He rejected a contract extension at Manchester United and moved to the Serie A as a free agent, with the Italians paying just £1 million in compensation.
And with a number of Europe's big clubs interested in his services. the French international may make a new move in the summer.
In that case, PSG are reportedly set to outbid Madrid and United with a lucrative bid as part of their ambition to bring more French internationals to their ranks.