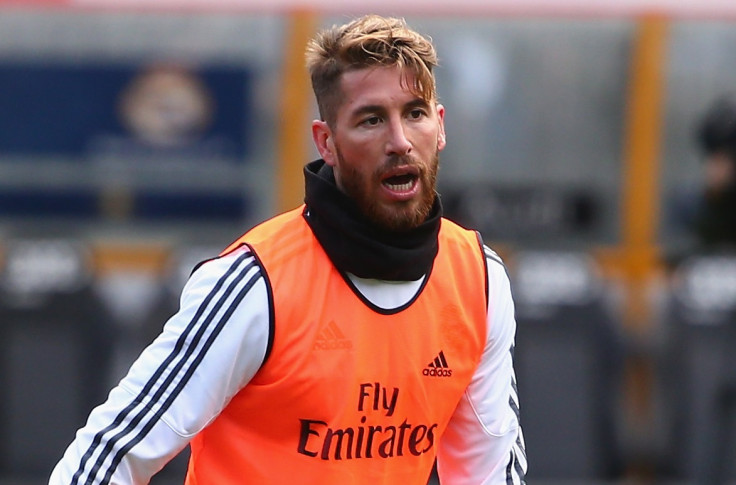 Manchester United have suffered a potentially fatal blow in their attempts to sign Real Madrid defender Sergio Ramos after manager Rafael Benitez claimed he was "100%" confident the Spanish World Cup winner would remain at the Bernabeu.
Spanish newspaper El Pais claim that United are plotting a new €60m (£42m, $65.6m) bid for the 29-year-old, whose contract with Real expires in the summer of 2017.
But Benitez has indicated that any attempts made by United to sign Ramos will be futile after sending a definitive message to the Premier League giants that the versatile defender's long-term future remains in Madrid.
"For me, 100% [Ramos stays]," he said ahead of the preseason game against Manchester City in Australia, according to Sky Sports. "I insist that it is clear for me and the club, Sergio will be here. Football is a curious world, but Ramos will be staying.
"I have a lot of respect for Louis van Gaal, but Sergio will be staying with us. He is our player, our captain. I would like to see him at the beginning of the season, because he's a key player for us."
Though Benitez is typically coy regarding transfer deals, the news seemingly all but ends United's pursuit of Ramos and will require van Gaal to look elsewhere to cure the club's defensive problems, which last season threatened to undermine their top four hopes.
Van Gaal has confirmed the club are plotting to make a "surprise" signing during the remaining weeks of the Champions League, but after denying the addition will be a striker the Dutch coach has refused to specify what position he will look to strengthen.
"I don't know if I want to buy a striker," the he said after the 3-1 preseason win over San Jose Earthquakes, according to The Guardian. "I have read in the media that a striker is the surprise. No, that I have not said. You are saying that, because my answer is like that. No, I mean something else."