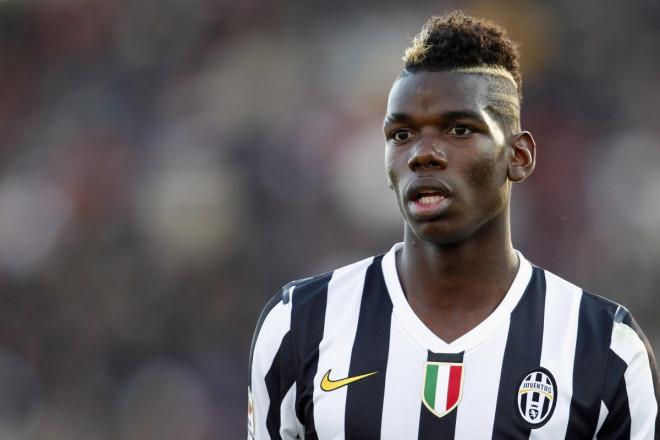 Real Madrid and Paris Saint Germain are both reportedly ready to launch a €70m offer for Juventus star Paul Pogba, who has been earmarked as one of David Moyes' main summer transfer targets.
The French international left Manchester United in 2012 after Sir Alex Ferguson used him in just three Premier League games but according to reports Moyes is keen on his return, as he considers him key to solving United's drab midfield since Paul Scholes retirement.
Pogba has since garnered a reputation as one of the best mifielders in Europe, being awarded the Golden Boy title ahead of Chelsea loanee Romelu Lukaku and Arsenal target Julian Draxler.
But Italian newspaper Corriere Dello Sport reports United will face intense competition to secure his services from both Madrid and PSG.
The Italian newspaper claim that the Ligue 1 side are ready to break the bank for Pogba as they already did last summer to sign Edinson Cavani by launching a €70m (£58m) bid.
After signing Yohan Cabaye from Newcastle in the recent transfer window, the French big spenders want Pogba as part of their ambition to bring in more local players.
Meanwhile, Real Madrid have reportedly earmarked Pogba as their next 'Galactico' signing. After Gareth Bale's acquisition last summer, the Spanish giants want Pogba and according to Corriere Dello Sport they are willing to match PSG's bid by offering €40m plus left-back Fabio Coentrao in the deal.
Real Madrid manager Carlo Ancelotti recently revealed his desire to bring Pogba to the Santiago Bernabeu at the end of the season.
"Signing Pogba? Why not? He is one of the best young midfielders in the world alongside Verratti and Isco," Ancelotti said.
"Pogba is a very good player. He has a very good future and he is already doing a very good job in a big club."