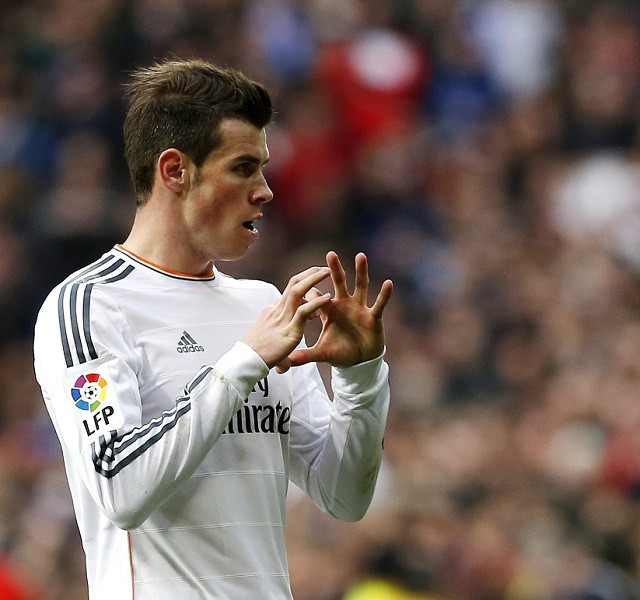 Real Madrid star Gareth Bale has revealed that his adaptation to La Liga has been slowed because he missed the Spanish giants' pre-season, suggesting he regrets the fact Tottenham delayed his exit until the eve of transfer deadline day last summer.
Real Madrid and Tottenham started the negotiations for Bale earlier in the summer, but the deal was drawn out over several weeks because of the fee demanded by Spurs chairman Daniel Levy.
The Spanish giants finally agreed to pay a record £91m to secure Bale's services 24 hours before deadline day, although La Liga had already begun.
After missing Real Madrid's pre-season Bale has struggled to replicate his form at White Hart Lane. Even though he has scored 10 Liga goals, he has been under scrutiny as some pundits claim that he isn't really worth £91m.
Asked at a public event whether missing the pre-season has affected his adaptation to Real Madrid, Bale said: "Obviously it's something which I regret."
"Being able to complete the pre-season is important for any player. I've trained hard and now I am in top form. I hope I can maintain it during this decisive part of the season," the Welsh star was quoted by AS as saying.
Furthermore, Bale has had to adapt to a position on the right flank, as Cristiano Ronaldo is Carlo Ancelotti's immovable choice to play on the left.
"I feel comfortable playing out on the right wing. I have played in that position for Tottenham and Wales," said Gareth Bale.
"Last season with Tottenham I didn't play as much on the left, I was playing more down the middle or on the right – like with Wales. I feel comfortable playing on the right wing, I'm happy there".
Nevertheless Bale claims that his enjoying his time in Spain, where he has reunited with his friend Luka Modric.
"It's taken me a while to get used to the city and the team. Now I'm enjoying my football and especially the weather
"Luka Modric, who I was with at Tottenham, really helped me a lot at the beginning; he's a great team mate and gave me a lot of advice. He's also improved a lot too – he's a world class player. He's matured and is playing to an extraordinary level," Bale added.