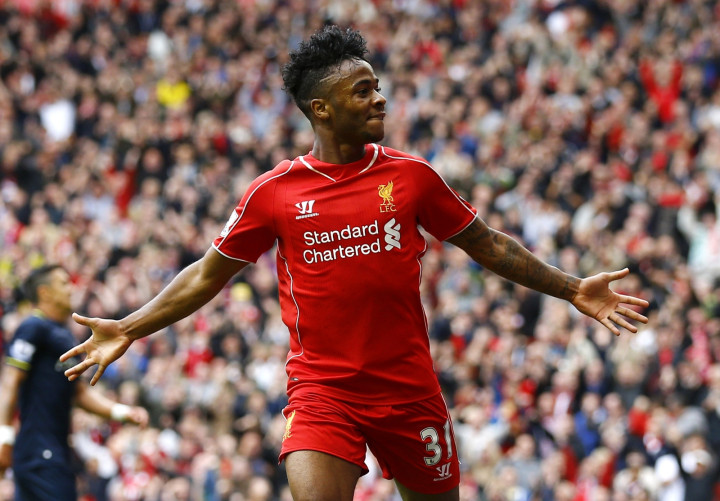 Former Tottenham Hotspur winger Gareth Bale has backed Liverpool star Raheem Sterling to follow in his footsteps and quit the Premier League.
Sterling was one of the standout players for Liverpool last season, and the 19-year-old has continued his fine form this campaign, notching two goals and an assist in his first four games.
Bale left the White Hart Lane outfit and signed for the Spanish club last summer. In his debut season, the Welsh international played a crucial role in helping Carlo Ancelotti's side win the Champions League and the Copa del Rey.
The 25-year-old has now suggested that the sky is the limit for Sterling, if he continues his form.
"If you look at Raheem Sterling, I think he's shown what a good player he is. He's starting to perform more consistently. If he keeps working hard and doing what he's doing then he's going to keep progressing and the sky is his limit," Bale explained.
"I think the most important thing is you feel it's the right move. If you feel you're going to play then I would encourage a British player to go abroad."
Discussing his time in Madrid so far, Bale continued "I've enjoyed every minute of it - the new culture, the new life. I felt like I wanted to challenge myself. It's down to the player himself whether he can kick on."
Earlier this summer, the Mirror reported that Real are interested in signing Sterling. However, having just sold Luis Suarez to Barcelona, the Reds may be reluctant to countenance the departure of another key player.
Meanwhile, Philippe Coutinho has expressed his delight after he was recalled to the Brazil squad during their two friendly fixtures earlier this month. The midfielder was not selected for the summer World Cup, despite having a great season with Liverpool.
"It's a dream for me personally to be back in the national squad, it's the dream of any Brazilian player, but the most difficult part comes next," Coutinho told Liverpool's official website.
"What I've got to do now is stay in the squad until the next World Cup. I am desperate to do that, especially after watching what happened in the summer, but at the same time I do not want to look too far ahead.
"I am very happy to be back in the squad, I had a good week with the team and I am pleased to be back playing."