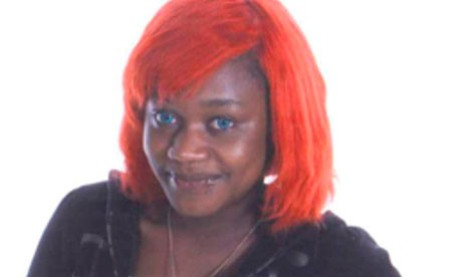 A 16-year-old girl has been sentenced to 10 years in jail after being found guilty of killing a fellow teenager with an afro comb.
Rebecca Douglas, of Hackney, East London, killed 16-year-old Julie Sheriff by stabbing her in the head with the pointed end of a metal afro comb following a row in May 2011. Douglas was 15 at the time of the attack.
Sheriff, originally from Sierra Leone, lay in a coma for almost five months before she died of her injuries.
Douglas will serve a minimum of 10 years in prison for the murder.
'Hate-filled fury'
The Old Bailey heard how Douglas took the pintail comb out of Sheriff's hair and used it fatally against her, following an argument about mobile phone messages.
Judge Cooke said Douglas, who had been sleeping rough at friends' houses at the time of the attack, killed Julie with "hate-filled fury", adding: "Your victim died a long, lingering death some months after you attacked her.
"You took possession of the pintail comb and struck out in fury."
Douglas was arrested the day after the attack, near an address in Pimlico, central London, where she had been staying.
She had left a BlackBerry message saying: "I see some girl that I hate, like I actually hate her with a passion, and I kind of stabbed her."
'Wicked, savage and senseless'

Cooke warned parents to be aware of the dangers to young girls who wear such combs.
He said: "We heard evidence that a pintail comb can be used as a lethal weapon. We [also] heard it can be worn in the hair as a fashion accessory.
"It can be as effective a killing instrument as a stiletto knife. It is not a very nice thing to have in your hair."
Sheriff's father, who brought her family to Britain in 2006, told the court in a statement: "I am left to wonder why I brought her here and if I hadn't, she would still be alive.
"The result of seeing my beautiful, bubbly, brilliant daughter bedridden and in a vegetative state, has left me extremely depressed.
"The attack on my daughter was wicked, savage and senseless."