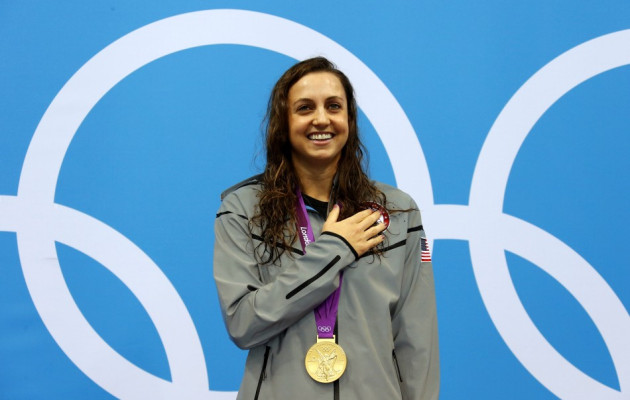 Rebecca Soni, known as Reb to family and friends, is part of the all-conquering American Olympic swimming team and has three gold and three silver Olympic medals under her belt.
Not only is she a Trojan Olympian, having competed in both the Beijing 2008 and London 2012 Olympics, she is also an alumnus of the University of Southern California - an institution which, if it were a country, would have ranked sixth in the overall Olympics medal table at London 2012.
USC-affiliated athletes won 25 medals in total; 12 golds, 9 silvers and 4 bronzes at the London Olympics.
During this year's games, Soni shattered the 200m breaststroke world record in the semi-finals heat and then smashed that record again in the finals by winning gold with a 2:19.59 time. Given this success, it should be obvious that Soni is already setting her sights on Rio 2016 Olympics.
"Well, at the moment I am taking a little break and I am still not sure about Rio yet. There is a lot to consider and there are several people involved in the decision so right now I am not sure," said Soni when IBTimes UK met up with her in London.
Hearing Soni is taking a 'small break' is something of a revelation. She famously studied full time and completed her first degree at USC with a major in Communication, while training for and competing in the Beijing Olympics of 2008.
While many of her counterparts usually take a semester off to concentrate on training, she studied and trained full-time at USC and is now back in school working on a graduate degree in the fields of science and nutrition.
"Everyone is different, but for me I do need time away from the swimming pool. I need the balance of studying and a life outside training and anyone who has to train as intensively for huge events, whether the Olympics or for Trials, will know that it is mentally challenging as well," she said.
Soni also attributed much of her previous success and future opportunities to USC, where she now acts as a Volunteer Assistant Coach on her trainer Dave Salo's swimming team.
"USC is prized with Olympic success because the level of support you receive during and after your studies. There is a very diverse population of students and being able to give something back by helping coach the team means I am still very much involved with USC, and it is an honour to have such a level of involvement there," she added.
Given that Soni switched from Business Administration to major in Communications in her first degree, IBTimes UK asked whether reporting or sports punditry was on the cards, should she wish to retire from swimming.
While she didn't dismiss the idea of a media career, she did say "it's funny because communications wasn't necessarily my strength or passion when I first started studying. However, when I entered more competitions, I realised that athletes were being put in front of the camera a lot more than I expected, so having a degree in it really made it easier to communicate and handle myself in front of the camera in a much better way."