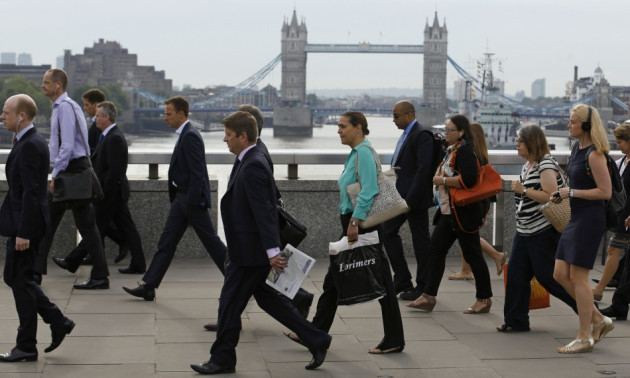 The number of UK workers securing permanent jobs, via recruitment agencies, have 'skyrocketed' at the fastest pace in over three years following higher staffing demand amid improved business confidence.
According to a Recruitment and Employment Confederation (REC) and KPMG report, permanent staff appointments in July rose by its fastest rate since March 2010, while temporary contracts increased at the strongest pace in almost two-and-a-half years.
"The jobs market continues to skyrocket with permanent employment and temporary placements at three and two year highs, and vacancy growth accelerating to a six year high," REC CEO Kevin Green said in a statement.
"A combination of confidence returning to the UK economy and higher employer demand has contributed to this impressive set of figures."
The higher number of appointments were attributed to a further rise in staffing demand during July. Overall job vacancies increased at the strongest rate in six years, said the report.
In addition, the growth rate in salaries also increased in last month, as permanent staff wage packets expanded by the largest level in over two years. Contract staff pay rates also rose at the sharpest pace since January 2008.
"Starting salaries accelerated in July reaching the highest for 26 months. This is an early indicator of increased competition for candidates and skills shortages in a growing number of sectors. In addition to this, hourly rates for temp workers increased at the strongest rate since January 2008," Green added.
Recruitment consultants also reported a decline in the availability of candidates to fill both permanent and temporary job vacancies during the latest survey period.
Region-Wise Growth in Placements
All four monitored English regions registered higher permanent and temporary staff placements in July.
Among the regions, the North recorded the fastest expansion in permanent staff appointments in July, with over 54% of recruitment consultants indicating a higher number of staff placed in permanent positions. The North was followed by the Midlands, the South and London, respectively.
The Midlands recorded a substantial increase in permanent placements in July after 50% of recruitment consultancies surveyed reported an increase in the number of placements. Temporary contracts in the Midlands increased for the seventeenth consecutive month in July and at a considerably faster pace than recorded in June.
In London, permanent placements increased by the fastest pace since February 2011 while as growth accelerated sharply to a three-year high in the South.