Twitter users Friday will be able to take part in Armistice Day, as a memorial service is planned to take place on the social networking site.
Starting at 10:15 a.m. GMT, a service will be tweeted by organisers, including links to hymns on YouTube, followed by a two-minute silence.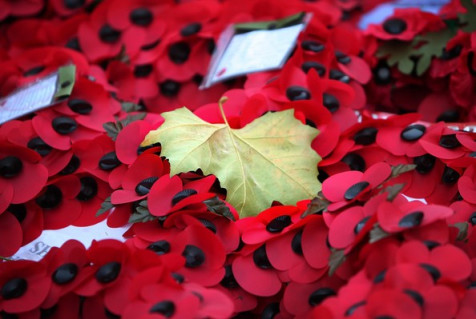 The BBC reports that Twitter users will be encouraged to tweet the names of loved ones who have died while serving in the armed forces, and to include the hash tag #weremember in their tweets.
Thought up by James Thomas, a music graduate from Cardiff, the Twitter account @Poppy_Tweets was set up to help raise awareness of Armistice Day and use social networking to help those who are unable to attend a service in person to feel a part of events today.
Thomas said: "I'm aiming to make the service as traditional as possible through text and images. I don't want to tell people to watch us rather than go to a service. That's not what we're about."
The service will begin at 10:15 a.m. GMT, when a traditional order of service will be gradually sent out with prepared tweets, these will include prayers for the fallen, links to hymns and an eight-[art sermon written by the Rev. Joanne Cox.
"Short sentences can help people connect to the bigger spiritual themes of life," Cox said.
Also embracing the Internet and new media, the Royal British Legion will be webcasting its service from Trafalgar Square. CNET reports that the Legion said it's encouraging everyone to observe a Twitter silence at 11 a.m. The event will run from 9:45 a.m. until around 11:15 a.m. and be hosted by Ben Shephard.
Thomas will repeat the Twitter service on Sunday.