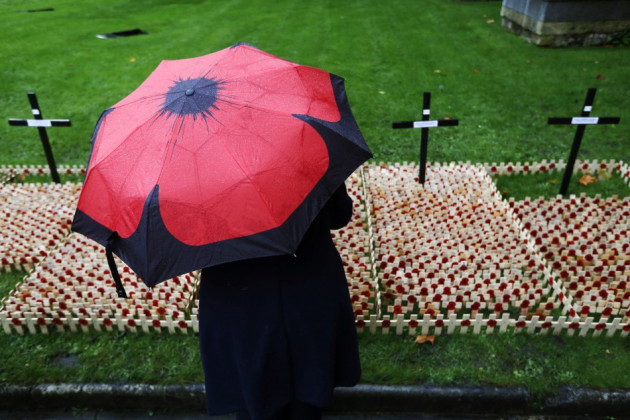 The Queen is taking part in a service at Whitehall's Cenotaph where she will lay a wreath in memory of those killed in battle.
Over 100,000 military veterans and civilians will march past the Cenotaph to mark Remembrance Sunday, which is held every year on the second Sunday of November, the nearest date to November 11, to mark the anniversary of the end of the First World War.
Members of the royal family together with Prime Minister David Cameron, Labour leader Ed Miliband and Deputy Prime Minister Nick Clegg will leave floral tributes at the memorial.
On Saturday evening, the Queen and members of the royal family joined veterans and their families to honour Britain's war dead at the Festival of Remembrance at the Royal Albert Hall.
Earlier this week, Kate Middleton and Prince William hosted the Poppy Day event at Kensington Palace, while Prince Philip and Prince Harry made the annual visit to the Field of Remembrance at Westminster Abbey.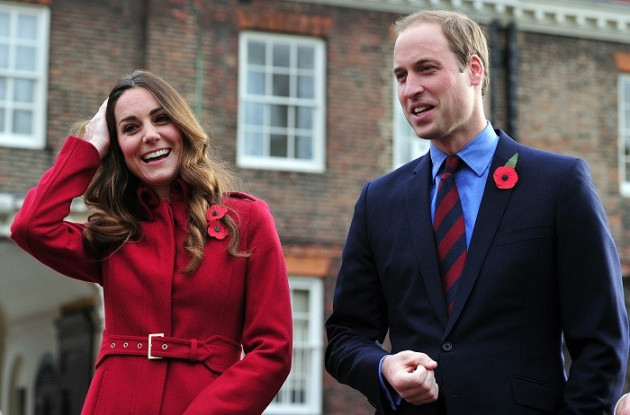 On Sunday at 11am, a two-minute silence will be observed by military veterans as well as senior officers and religious leaders.
The biggest single contingent present at the event, numbering 500 people, will represent the British Korea Veterans Association.
2013 is the 60th anniversary of the armistice which ended the three-year Korean War, in which 100,000 British soldiers, sailors and airmen served and more than 1,000 died.
For the first time, those marching this year will include 41 members of the British Resistance Movement.
They were known as Churchill's Secret Army and were volunteer fighters who were charged with continuing the fight in the event of a German invasion of Britain during World War Two.
Also on parade are the Shot at Dawn Pardons Campaign. Its members won posthumous pardons for more than 300 British solders executed during World War One for desertion.
There are also services and parades taking place in Wales and Scotland.