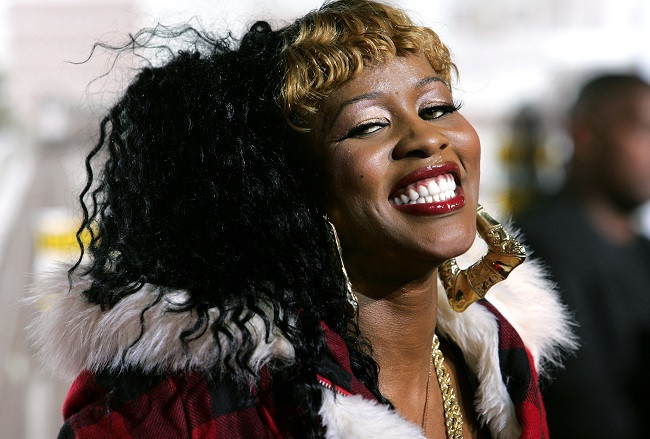 She has only just been released from prison, but it looks like Remy Ma's fans could soon be watching the rapper's personal life play out on the small screen.
The hip hop star, who served six out of an eight-year sentence for shooting an associate who she thought had robbed her, is reportedly set to join the cast of VH1's Love and Hip Hop New York.
According to reports, the reality series would follow the 34-year-old star as she attempts to get her life back on track after her stint behind bars.
Although show bosses are yet to officially confirm her casting, the Bronx native, whose real name is Reminisce Smith, appeared to let the cat out of the bag during a recent interview with Power 105.1's Angie Martinez.
"They're making me do it," she said of her potential new project.
Back in 2007, Remy Ma turned herself into NYPD following a violent confrontation with Makeda Barnes-Joseph at a Manhattan nightclub. She was later found guilty of assault and illegal weapon possession after Barnes-Joseph sustained a gunshot wound around her torso.
While incarcerated she married her fiancé rapper Papoose in May 2008.
With all the drama surrounding her imprisonment and determination to reclaim her hip hop crown, there is no doubt that her story would be great for ratings.
Meanwhile, fans should not be expecting a Nicki Minaj rivalry because Remy insists she has nothing but respect for hip hop's alpha female.
"Nicki has always been a supporter and vice versa," Remy said. "I like what she does. She's done wonderful things for females, but I just wish there were more of them. I don't know what they're doing; they're letting these guys take over."