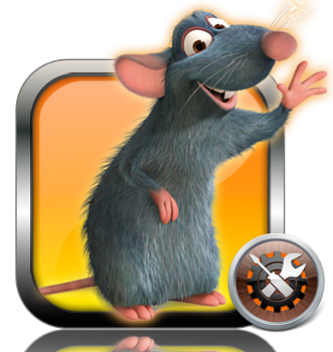 There is some good news for iOS users as they can now restore their jailbroken device to stock or factory settings via iLEX RAT tool from Cydia. The iLEX RAT tool works similar to the upcoming SemiRestore package, but the former is reportedly more powerful, stable and user-friendly than the latter.
Owing to the rising demand for iLEX RAT tool among the jailbreak community, a new enhanced version has been released that runs directly on any iOS device. It is a simple command line tool that substitutes SSH command line interface for performing SemiRestore-like functions.
The compact tool is capable of removing all third-party tweaks in one shot and hence gets its name RAT (Remove All Tweaks). It can be downloaded and installed directly from Cydia sources via repo.
IBTimes UK brings you a step-by-step guide to install and run iLEX RAT on any jailbroken iOS device using MobileTerminal, courtesy of iDownloadBlog.
How to Install iLEX RAT on Any Jailbroken iOS Device via Cydia
Add a new repo to existing Cydia sources on your device. To do so, launch Cydia, click Manage Tab and tap sources.
Now tap Edit, click Add and then type the following source URL into the ensuing dialogue box: http://cydia.myrepospace.com/iLEXiNFO/
After the source is added, the iLEXiNFO source appears in the list of sources. Select the source and install the iLEX RAT package.
Once the iLEX RAT tool is installed, several new icons appear on your Home screen. Then install MobileTerminal, which is downloadable from BigBoss repo via Cydia stores.
After MobileTerminal is installed, you are all set to restore your iOS device back to stock settings. NOTE: It is imperative to back up your important data before starting the restore process, as it involves the risk of losing data.
How to Run iLEX RAT on Any Jailbroken iOS Device via MobileTerminal
To run iLEX RAT, launch MobileTerminal and type "rat" without quotes at the command line and hit enter. Let the iLEX RAT UI boot up and you will see several options on the screen.
The only viable option is full restore (option 12). So, choose option 12, as this tutorial mainly focuses on restoring the device back to factory settings.
Allow the device to complete the restore process and eventually you will get a prompt to reboot the device. Proceed with the reboot option, and the device should now enter the traditional iOS setup wizard for reconfiguring the device.
Once the restore is complete, your device will only have Cydia icon and the source for iLEX RAT with all third-party tweaks removed from the system. You will now have a fresh/clean system free from bloatware with stock-like looks and enhanced performance.
Check out the video tutorial below for further assistance:
[Source: iDownloadBlog]