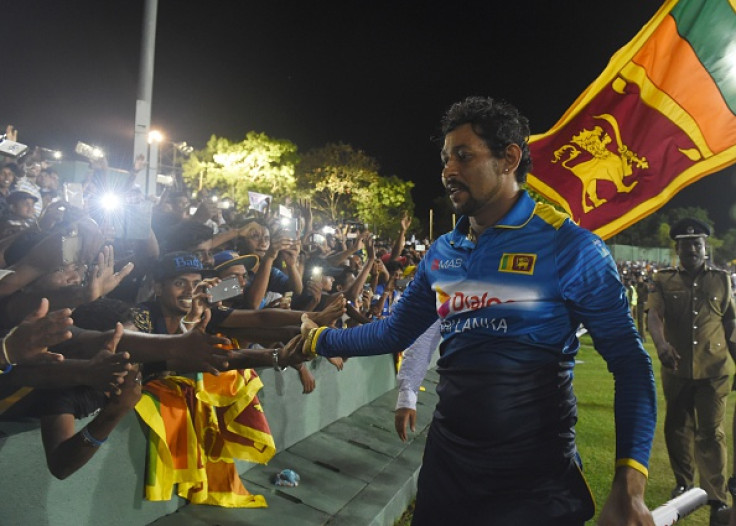 Retiring Sri Lankan all-rounder Tillakaratne Dilshan has criticised current skipper Angelo Mathews, lamenting that he was "unlucky" not to have the services of a fit Mathews during his time as captain of national side.
Dilshan who has scored 5,492 runs in 87 Tests and 10,290 runs in 330 One Day Internationals (ODIs) was captain of the Sri Lankan side from April 2011 to January 2012 during a tumultuous period for the country. He was not too happy with Mathews, who did bowl during his stint as skipper, but had a very low workload.
Mathews did not bowl in nine of the 20 One Day Internationals (ODIs) under Dilshan, and never delivered more than five overs a match. While in Test cricket, Mathews did not bowl in 12 of the 16 innings when Dilshan was at the helm.
"Angelo Mathews had a calf injury for a year that stopped him from bowling. That must be because of my misfortune, because after I had stepped down, we went to Australia after a week. In that week, Mathews started bowling. That must be because of Mahela's good fortune," Dilshan said, as quoted by ESPNCricnfo.
Dilshan, who will play in the two-match Twenty20 series before retiring, admitted that he could have played for another couple of years and that the decision to retire was spontaneous.
"I hadn't planned to retire, before the series. To be honest I could easily play for another year or two. But we have to look at the future. If I play for another two years and leave, there's only 18 months before the next world cup and that's unfair to the team. A young player could be blooded in that time. Since I started opening six years ago, we haven't found a permanent partner for me. If I keep playing we won't be able to get two batsman settled in that place", the 39-year-old said.