Richie Benaud dead: Tributes pour in for the iconic voice of cricket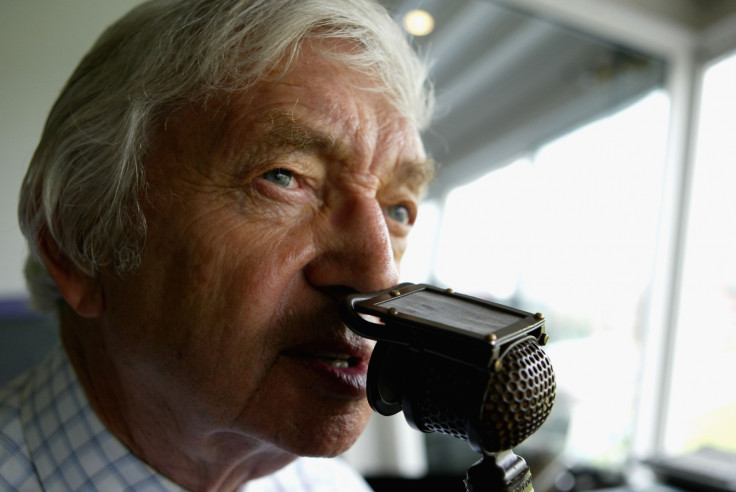 Tributes from the cricket world have poured in for legendary cricketer and broadcaster Richie Benaud, who has died at the age of 84 after losing his battle with skin cancer.
The former Australia captain, who played in 63 Tests for his country before turning to a career in journalism, was the voice of cricket for many and stands as one of the most influential personalities to have graced the sport.
Bernaud has left his distinctive mark on the game on and off the field and players, personalities and fans alike have been quick to pay tribute to one of the true legends of the commentary booth.
Shane Warne
Dear Richie, I've known you and Daphne for close to 30 years and to everyone you were a legend on all levels and rightly so too. As a cricketer, commentator and as a person, you were the best there's ever been and to top it off, an absolute gentleman.

For me it was an honour and a privilege to call you a close friend and mentor, we had so many wonderful times together, talking cricket and in particular, our love & passion of leg spin bowling. I will cherish our entertaining dinners and all the fun times we shared over a long period of time.

I would also like to thank you and Daphne for all your support and time you made for me as a young cricketer and leg spin bowler trying to make his way as an 18 year old, your tips and advice along the journey meant so much! Richie, you were loved by everyone, not just the cricket family, you were the godfather of cricket and you will be missed by all... R.I.P my friend #hero
Australia Prime Minister Tony Abbott
This is the greatest loss for cricket since the loss of Don Bradman and for that reason I'm pleased to have offered the Benaud family a state funeral.

"There would be very few Australians who have not passed a summer in the company of Richie Benaud. He was the accompaniment of an Australian summer, his voice was even more present than the chirping of the cicadas in our suburbs and towns, and that voice, tragically, is now still."
Australia Test captain Michael Clarke
I think that everybody involved in the game of cricket: supporters, players, the media, everyone, Richie is known for a lot more than bowling a few leg-spinners and hitting a few cover drives.

I think that's probably why he's such an idol to so many current cricketers because he's been such a gentleman on the field, an amazing player and a lot of current players probably don't realise what a good player he was. But, what he's done off the field, he's an amazing example to a lots of sportsmen. I think all of us look up to Richie so it's a really sad day. [via Channel Nine Australia]
England coach Peter Moores
Richie sums up all that is great about our sport. He was a true gentlemen with a real insight into the game, he made heroes of the players he commentated on and his enthusiasm for the sport made you want to get off the sofa and play. He will be sorely missed.
Sri Lanka batsman Kumar Sangakkara
Kevin Pietersen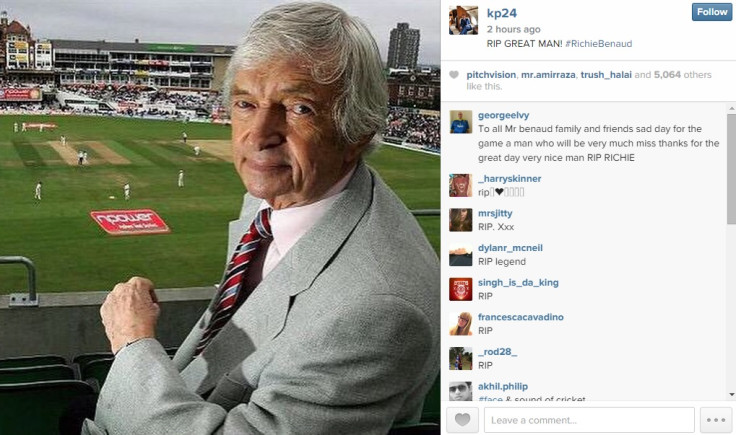 © Copyright IBTimes 2023. All rights reserved.