Former Australia captain and legendary commentator Richie Benaud has died at the age of 84.
A statement on Cricket Australia's official website read: "Former captain Richie Benaud passes away. An Australian Test great who nurtured a generation's love for the game with his commentary has passed away, aged 84. After Don Bradman, there has been no Australian player more famous than Richie Benaud."
According to the BBC, Benaud was treated for skin cancer last November. He made his Test debut in 1952 against the West Indies and after playing 63 Tests, retired in 1964. He captained Australia in 28 of the matches.
Benaud was a well-known figure even after retirement as he pursued an illustrious career in journalism and broadcasting. While captaining Australia, he took the spot behind the microphone for the BBC in 1960. His last commentary came during the 2005 Ashes in England, while he continued to work with Channel Nine until 2013.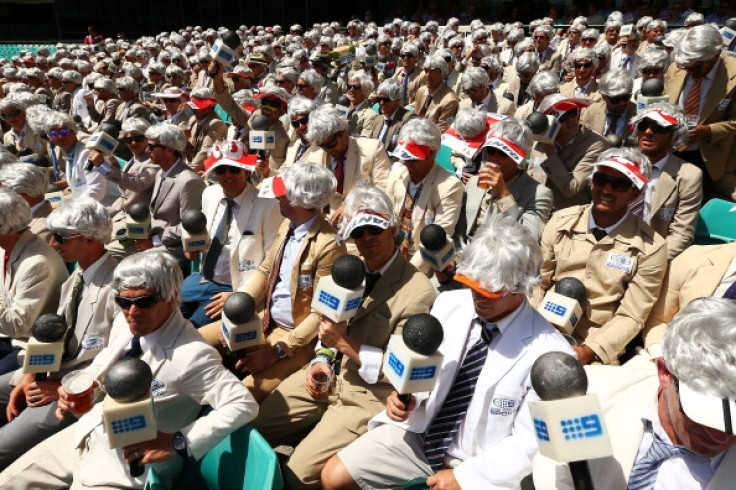 A fan favourite, Benaud had a long career with Channel Nine in Australia and the BBC and Channel 4 in the UK. Cricket Australia Chairman Wally Edwards paid rich tributes to the legendary player, who revolutionised commentating for the last half a century.
"Our country has lost a national treasure. After Don Bradman, there has been no Australian player more famous or more influential than Richie Benaud," Edwards said.
"Richie stood at the top of the game throughout his rich life, first as a record-breaking leg-spinner and captain, and then as cricket's most famous broadcaster who became the iconic voice of our summer.
"Away from the camera he was a leader, mentor and positive influencer of an extraordinary number of cricketers.
"His passing today marks a profound loss to our nation. Australian cricket and the game's legions of fans extend deepest sympathies to Richie's wife Daphne, brother John and the entire Benaud family at this sad time," the Cricket Australia chairman stressed.