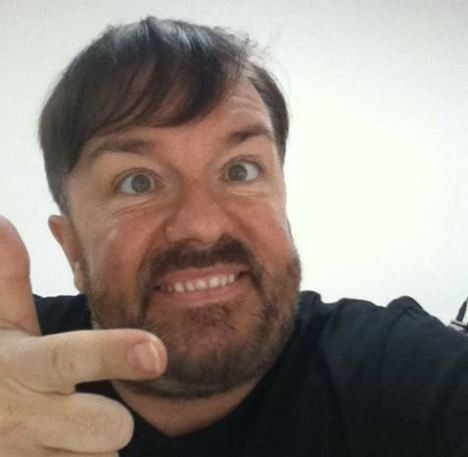 Comic Ricky Gervais has come under fire this week after repeatedly using the word "mong" on his Twitter feed.
The highly-rated comedian argues that the word has lost its true meaning - a derogatory term form someone with Down's syndrome - and is now a much less offensive word for "idiot".
'The Office' star has 440,000 followers on Twitter and regularly tweets: "two mongs don't make a right" and "Night night monglets putting the cat on recharge then off to bed."
Although Gervais has been heavily criticised by charities and support groups he has garnered a lot of support from carers of Down's syndrome sufferers.
One supporter of Gervais tweeted: "As the mother of a child with severe learning difficulties, I say mong all the time."
Richard Herring told the Telegraph that comics are ""happy to use 'mong' or 'retard' as a means of getting a laugh."
"If the words are upsetting some people and perpetuating a stereotype, isn't it more noble and thoughtful to just admit you might have made a mistake and stop?" He added.
Gervais puts forward an argument to his Twitter following that the criticisers are jealous of his success as opposed to offended by his tweets: "Dear fans. Don't give the haters any attention. Those people aren't really offended by the things I say - they are offended by my success."