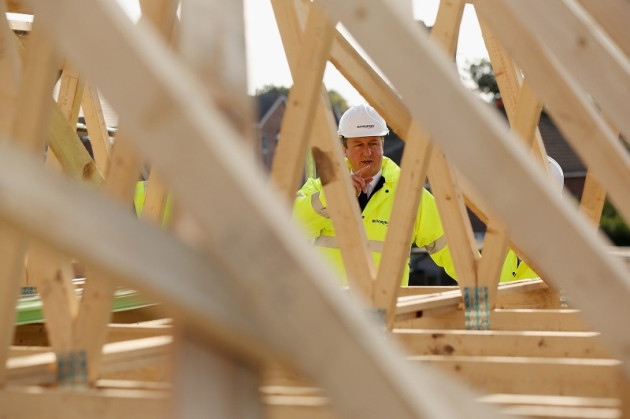 House building in the UK has continued to rebound, as the sector reported growth for the first time, since the beginning of the market crash six years ago.
The Royal Institution of Chartered Surveyors' (Rics) Construction Market Survey, which questioned industry members, revealed that 41% of respondents saw rises in privately-funded housing projects in the third financial quarter of this year, up from 31% in Q2.
The trade body said the growth - alongside house building - was largely driven by private commercial and industrial developments as funding finally begins to filter through to actual shovels in the ground.
The study also found that employment prospects in the industry are expected to grow.
Rics disclosed that nearly half (49%) of respondents predicted more jobs to be created in the sector over the next year.
But the improving picture for employment is already being reflected in a jump in reported skill shortages, highlighting the potential for capacity issues if the recovery continues to gather pace, according to the trade body.
The research also found that the vast majority of respondents (71%) are expecting a sharp acceleration in business activity during the next twelve months as surveyors see the volume of work picking up speed.
"While it's certainly good news that construction - and especially house building - is finally on the rise right across the UK, we are certainly not out of the woods yet," said Simon Rubinsohn, chief economist at the RICS.
"Critically, we're still way behind in terms of building enough homes to meet the nation's growing housing need and overall construction projects are at a historical low. In the face of this challenge, it is particularly concerning that we are already receiving reports of some skill shortages as well as capacity constraints for some building materials such as bricks."